In 2022, according to Eurostat, 21% of the population in the European Union was 65 and older.1 An aging population will very likely increase the demand for patient monitoring equipment used both in hospitals and at home.
Consequently, for medical equipment manufacturers specialized in monitoring devices, it is critical to understand and decide at the beginning of the development phase what the applicable safety requirements are. This article summarizes the safety requirements of patient monitoring devices and provides guidance on how to receive support at any stage of the development process.
Patient monitoring equipment is a category of medical devices designed to monitor human physiological functions. Examples include electrocardiographic devices such as electrocardiograms, which check the heart's rhythm and electrical activity; blood pressure cuffs, which calculate heart rate and blood pressure; pulse oximeters, which measure how much oxygen is circulating in red blood cells; thermometers, which report body temperature; and wearable heart rate and activity sensors, which can track a patient's heart rate, blood pressure, glucose, weight and stress in a single device (Figure 1).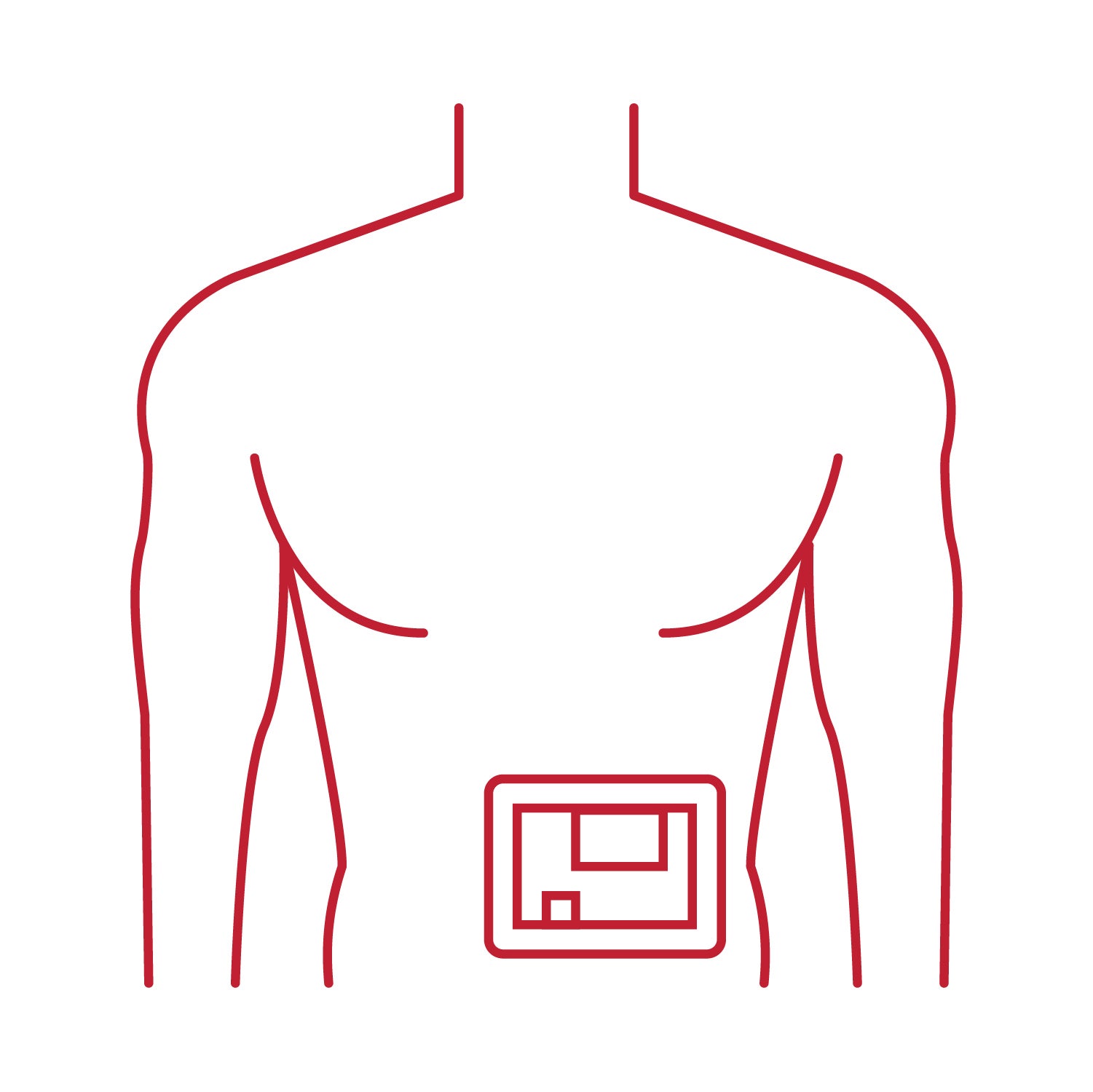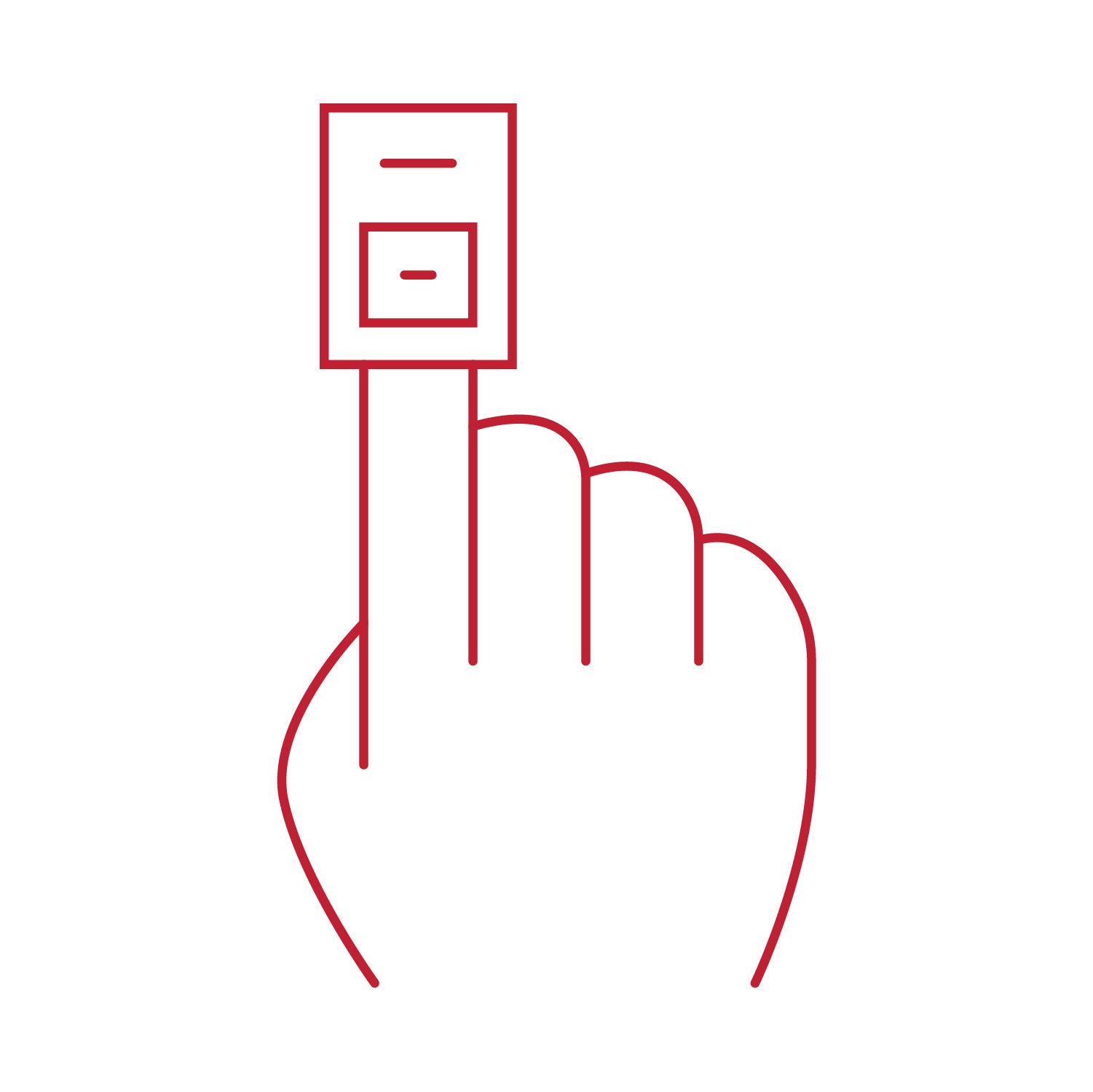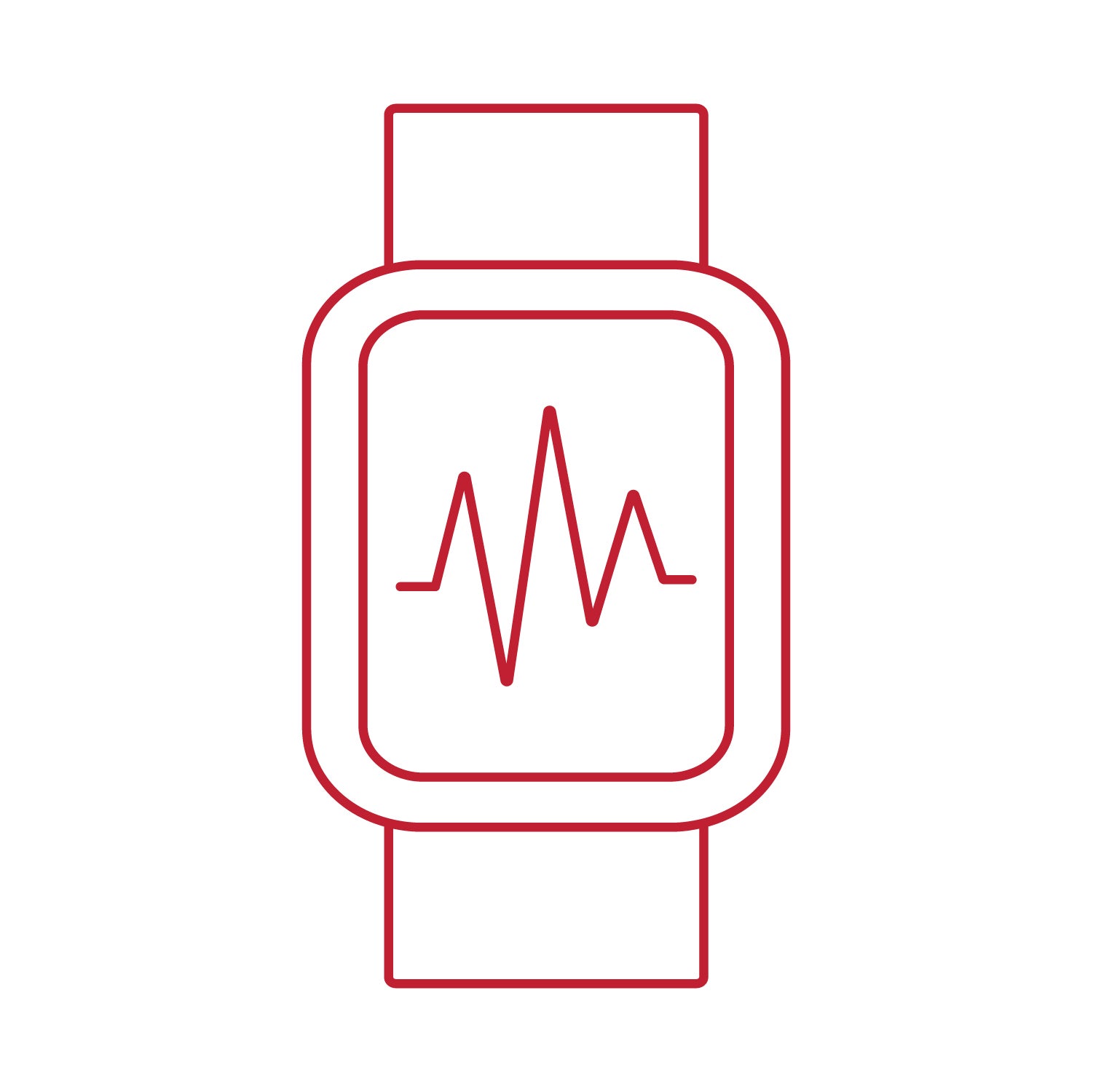 Electrocardiographic monitoring equipment
Figure 1: Examples of patient monitoring equipment
The performance and accuracy of such measurements are critical to the correct analysis and diagnosis of a patient's current condition. Therefore, strict standards that describe the specific requirements for patient monitoring medical equipment are imperative.
For instance, in a heart monitor, the predefined signals from the external generator are connected to its input. To determine that the heart rhythm waveform is correctly reflected on the equipment screen and hardcopy printouts. Standards require the measurement to fall within strictly defined limits. At UL Solutions, we verify the combination of signal amplitude, signal duration, intervals and analysis results, or the influence of filtration. The standards provide additional requirements for the alarm signals and their properties.
As medical innovation increases, some new products that may seem to be consumer devices could actually be classified as medical devices and therefore require specific testing and certification. For instance, a smartwatch that measures heart rate, oximetry and other vital signs may be considered as either medical equipment or a consumer device depending on the definition of its intended use and how it is described in its documentation.
In general, if a smart watch measures vital signs and analyzes them for further action, such as making a diagnosis, calling an ambulance or sharing them with a doctor, it is considered medical equipment. Because the reliability, accuracy and correctness of the operation are treated as critical for patient health, the smart watch should follow medical requirements to minimize the risk associated with its function and safety.
On the other hand, when a smart watch's measurements are used only for informational purposes and not treated as critical for patient health, it can be classified as nonmedical and falls under requirements for consumer devices. UL Solutions can support medical equipment manufacturers in identifying their products' scope and selecting the right standards to consider for testing and certification.
Patient monitoring medical equipment that complies with the applicable safety standards minimizes the risks associated with function and safety. But safety risks aren't the only concern manufacturers need to pay attention to when developing innovative medical equipment.
Another integral component of patient monitoring medical equipment is software. Establishing the safety and effectiveness of such devices requires knowledge of what the software is intended to do and objective evidence that the software performs as intended without causing any unacceptable risks.
Some software performs an intended medical purpose without being part of a hardware medical device. An example of such Software as a Medical Device is the computer-aided detection software that processes breast-screening images to help detect breast cancer. Whether software is embedded in medical hardware or functions as a stand-alone medical device, it must be managed and controlled throughout its life cycle.
On top of this, the integration of advanced communication technologies in medical devices has created the internet of medical things (IoMT), which has transformed the healthcare industry by dramatically improving the efficiency and effectiveness of patient care. But this integration has also fostered a new set of challenges for patients, healthcare providers, device manufacturers and system integrators. The system's vast store of information has made the healthcare industry a significant target for hackers who seek to compromise sensitive data, including private and confidential healthcare data, and place the safety, security and health of patients at risk.
At UL Solutions we support medical equipment manufacturers with a range of services from product performance and safety testing to electromagnetic compatibility testing, cybersecurity and more.
We also offer preliminary investigation services, certification projects to UL Mark, and CB Scheme or regulatory services to access global markets.
UL Solutions' full suite of cybersecurity services includes private security workshops held under nondisclosure agreements (NDAs) to share best practices and learnings unique to your design and needs; gap analysis services to detect nonconformities and errors early in the product development process; and custom testing and assessment services. We also offer complete evaluation and/or certification services to a variety of international cybersecurity standards, including UL 2900, which has been recognized by the U.S. Food and Drug Administration (FDA), is used internationally by the International Medical Device Regulators Forum (IMDRF), and appears in many country-specific regulations, including those of China, France, Canada, Brazil, Australia, Singapore and others.
In addition, specifically for European medical customers, UL Solutions is creating a center of excellence for certification of patient monitoring equipment in Warsaw, Poland, to be ready by end of Q1 2024. The laboratory will be capable of performing safety testing for a wide range of devices such as electrocardiographs, pulse oximeters, Holter monitors and multifunction patient monitoring equipment. Thanks to our combination of knowledge, expertise and longstanding experience, we are able to facilitate access to global markets for manufacturers of patient monitoring devices.
UL Solutions is a unique provider able to assess both single-function medical devices and complex ones that measures many human physiological parameters. The new center of excellence will perform complete evaluations of product compliance in a single location, thus optimizing the tests' costs and duration, reducing the lead time to obtain certification, and supporting manufacturers in reaching their launch goals.
If you would like to learn more, visit ul.com or contact us for a quote or to discuss an early engagement project.
X
Get connected with our sales team
Thanks for your interest in our products and services. Let's collect some information so we can connect you with the right person.