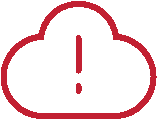 UL is offering expedited and remote support to deliver essentials services and support our customers. When allowed, we are using remote sample management, remote witnessing and video conferencing, virtual engineer and video witnessing testing, and 1:1 document reviews. 
Overview
The safety of medical devices extends beyond electrical safety. There are several terms commonly used to describe the science behind incorporating effective and safe use into a device's design, including usability, human factors engineering (HFE) and ergonomics. HFE has been added to regulatory requirements to reduce medical device use error, create more operator-friendly and intuitive devices, and reduce the training costs for both manufacturers and end-users.
Regulatory requirements
Demonstrating safe use through HFE is one of the key components required by the major regulatory agencies.  Requirements for HFE are included in IEC 60601 third edition and IEC 60601-1-6.  The third edition requires compliance with the collateral standards to achieve compliance with the main standard. The U.S. Food and Drug Administration (FDA) has published guidance on HFE requirements for FDA submissions. It also has published a list of the 16 device categories that the agency will look for in HFE or usability studies.
Standards for HFE
ANSI/AAMI HE 75:2009, Human factors engineering – design of medical devices. Provides detailed guidance on how to perform specific human factors analyses and provides a wealth of design principles
ISO/IEC 60601-1-6, General requirements for basic safety and essential performance – Collateral standard: Usability
ISO/IEC 62366:2007, Medical devices – application of usability engineering to medical devices. Our team of experts provides you with an informative report, and can offer:
Summative usability tests
Design critiques
Use-related risk mitigation assessment
Document preparation
Workshops and seminars
A defined user-experience vision
Identified user needs
A user research strategy plan
Usability guidance during implementation
User interface design support
Early-stage user experience research
Why UL
We can help you achieve global marketplace assurance with a working team in more than 143 countries.
We have issued more CB Test Certificates than any other body.
Our reports and certifications are globally recognized and accepted.
UL Marks appear on more than 22 billion products globally.
Our team members have authored authoritative books on usability and HFE, as well as teach the discipline at major universities.
Comprehensive testing and certification services:
We offer field evaluations, on-site training and can come to you for testing.
We provide full-compliance testing/evaluation, prescans and other preliminary testing.
Our engineers work with you from design through conception and production.
Our engineers average more than ten years in the industry.
Our knowledge of global standards and regulatory requirements covers many markets, i.e., FDA (US), MFDS (Korean FDA), EU IVD, EU MDD. We have helped to set more than 1,600 Standards defining safety, security, quality and sustainability through our partnerships with AAMI, ANSI and government bodies. Our state-of-the-art facilities include 159 UL laboratories for testing and certification worldwide, where we provide tailored testing solutions, using software automation to enhance process efficiency, analyze results, and reduce testing cycles.