Consumers are abuzz about Clean Beauty. What does it mean, and how can it be achieved?
This webinar – presented by UL Senior Regulatory Specialist Cora Knutson – discusses some of the many facets of Clean Beauty.
What will you learn?
This webinar will give you a crucial insight into clean beauty by examining:
The important aspects to consider in the management of your product innovation, compliance, and promotion;
Best practices and general regulatory requirements including the Modern Slavery Act 2018; and
The types of tools and services that can facilitate your goals.
This webinar was originally featured on Accord's "Insight Hour" online information series. Accord Australasia is the peak national industry association representing manufacturers and marketers of hygiene, personal care and specialty products, their raw materials suppliers and service providers.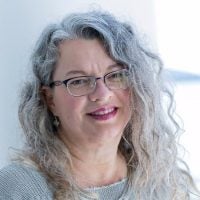 Presenter(s): Cora Knutson
Cora Knutson
With more than twenty five years of experience in managing a variety of governmental regulations, Cora is skilled in identifying, interpreting, and guiding UL clients in complying with local and international regulations for consumer and industrial goods in multiple jurisdictions. She has expertise in both hazardous and non-hazardous goods, and is a pivotal member of UL's global phrase library and marketing teams.
Cora has an MBA from the University of Houston Clear Lake and a BSc in Business from the University of Minnesota.
Original Webinar Date: November 12, 2020