Overview
As concerns grow about the long-term sustainability of conventional farming and agricultural operations, interest in the potential advantages of indoor agriculture is increasing. Lighting and grow systems designed for horticultural applications are a critical technology to fuel optimal plant development and growth.
Our services and knowledge – we actively participate in the development of horticultural specific test methods and performance standards from the American Society of Agricultural and Biological Engineers (ASABE) – support you in your drive toward more sustainable ways to grow crops and feed the planet's growing population.
Benefits
Horticultural luminaires, lighting components and grow systems pose unique safety issues that may not be fully addressed by standards developed for general usage luminaries. UL 8800, the Standard for Safety and Horticultural Lighting Equipment, represents the first set of standardized requirements specifically designed for horticultural lighting equipment.
We are currently using the requirements of UL 8800 to evaluate horticultural lighting equipment from manufacturers seeking the UL Safety Mark for their equipment and devices. Our testing services include, but are not limited to, the issues below.
Photobiological effects – UL 8800 addresses potential human eye and skin exposure safety considerations associated with the light-source technology widely used in horticultural lighting systems.
Wiring and connection methods – Horticultural lighting systems are frequently raised, lowered or repositioned to optimize plant growth. UL 8800 allows for specialized wiring and connection methods that support the required positioning flexibility.
Environmental considerations – Horticultural lighting systems are evaluated for their suitability in damp and/or wet environments, as well as in environments with elevated ambient temperatures.
Ingress protection – Classifies and rates the product's degree of protection against infiltration from dust, moisture and water, which can compromise reliability.
UV exposure of polymeric materials – Evaluates how polymeric materials react when exposed to ultraviolet light (UV) from the sun or the light source within the luminaire. UV exposure can cause polymeric materials to become brittle and more susceptible to breakage.
In addition to UL's Safety Certification service, we also offer customized performance and photometric testing services for horticultural lighting equipment as well. The deliverables for these services are test reports targeted toward the horticultural lighting industry, including photon flux and spectrum details, that enable growers to make the best decision on the wavelengths of light needed to optimize growth for their crops.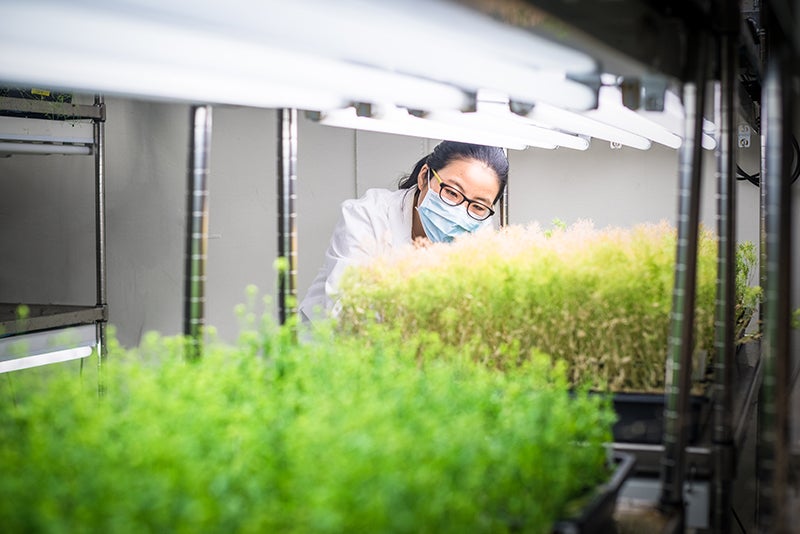 Why UL
Horticultural lighting systems that do not align with the safety criteria in UL 8800 can compromise the safety of the grow facility and workers, as well as creating significant consequences for indoor horticultural operations.
Manufacturers who achieve certification to the requirements of UL 8800 will have met the most rigorous safety criteria currently applicable to horticultural luminaires and lighting systems. Achieving UL 8800 certification also demonstrates to prospective customers a manufacturer's commitment to providing state-of-the-art lighting technology that meets the unique requirements of horticultural lighting applications.
For additional support, please visit Locations, and select the site and contact number convenient to your location.