UL is pleased to announce a new collaboration with Ulula, a social enterprise based in Toronto and New York City, that equips organizations with technology, data and analytics to monitor risks of human rights abuses to create more responsible supply chains.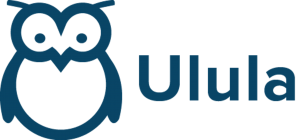 As global supply chains see heavier reliance on migrant workers to meet production needs, creates greater opportunities for exploitation to occur. This collaboration will add to the solutions we already offer and allow our customers to gather more information from workers about their recruitment process and working conditions, and enhance their ability to address the threat for worker exploitation and modern slavery.
Given the organizational and reputational risks inherent in today's complex supply chains, companies need to develop a more transparent and tailored response to identify and understand potential areas of concern and devise appropriate and effective remediation strategies.
UL's collaboration with Ulula enhances our focused on-site assessments by using Ulula's worker surveys to gather better and more comprehensive information about key dangers relating to migrant workers. Together, we have developed worker surveys and on-site assessment tools that will allow companies to deploy both approaches individually or together to identify specific concerns.
Companies can choose to scan suppliers using Ulula's Migrant Worker Mobile Survey and then, with our support, deploy focused on-site Migrant Worker Assessments at locations where there is a greater risk. Alternatively, companies can choose to proceed with UL's on-site Migrant Worker Assessments and then deploy the Ulula Migrant Worker Mobile Survey to continuously gather insights from workers.
Our Responsible Sourcing head of Advisory Services, Daphne Guelker, said, "We strongly believe that increasing transparency in global supply chains can encourage more focused corrective actions and result in tremendous benefits for companies. The collaboration with Ulula helps us address one of the biggest challenges and give voice to workers throughout the supply chain."
Vera Belazelkoska, director of Programs with Ulula, explained, "Integrating worker engagement technology and on-site assessments offer new opportunities to identify risks more continuously and offer a wider range of options for an effective remedy. Together we can engage workers at scale and offer on the ground support to create the trust and support network required to help mitigate risks faced by migrants workers."
Contact us or click below to learn more about our supply chain transparency solutions.