June is Pride Month in the United States and a time to celebrate the freedom people have to be themselves and recognize those in the lesbian, gay, bisexual, transgender, queer, intersex and asexual/agender (LGBTQIA+) communities who have made a significant impact in our country. At UL, we believe in fostering a culture that embraces diversity, equity and inclusion so that colleagues and customers feel welcomed and accepted. As we celebrate Pride Month this year, we are pleased UL earned a spot on the Human Rights Campaign Foundation's (HRCF) 2022 list of Best Places to Work for LGBTQ+ Equality.
Human Rights Campaign and CEI
The Human Rights Campaign's (HRC) goal is to stop discrimination against LGBT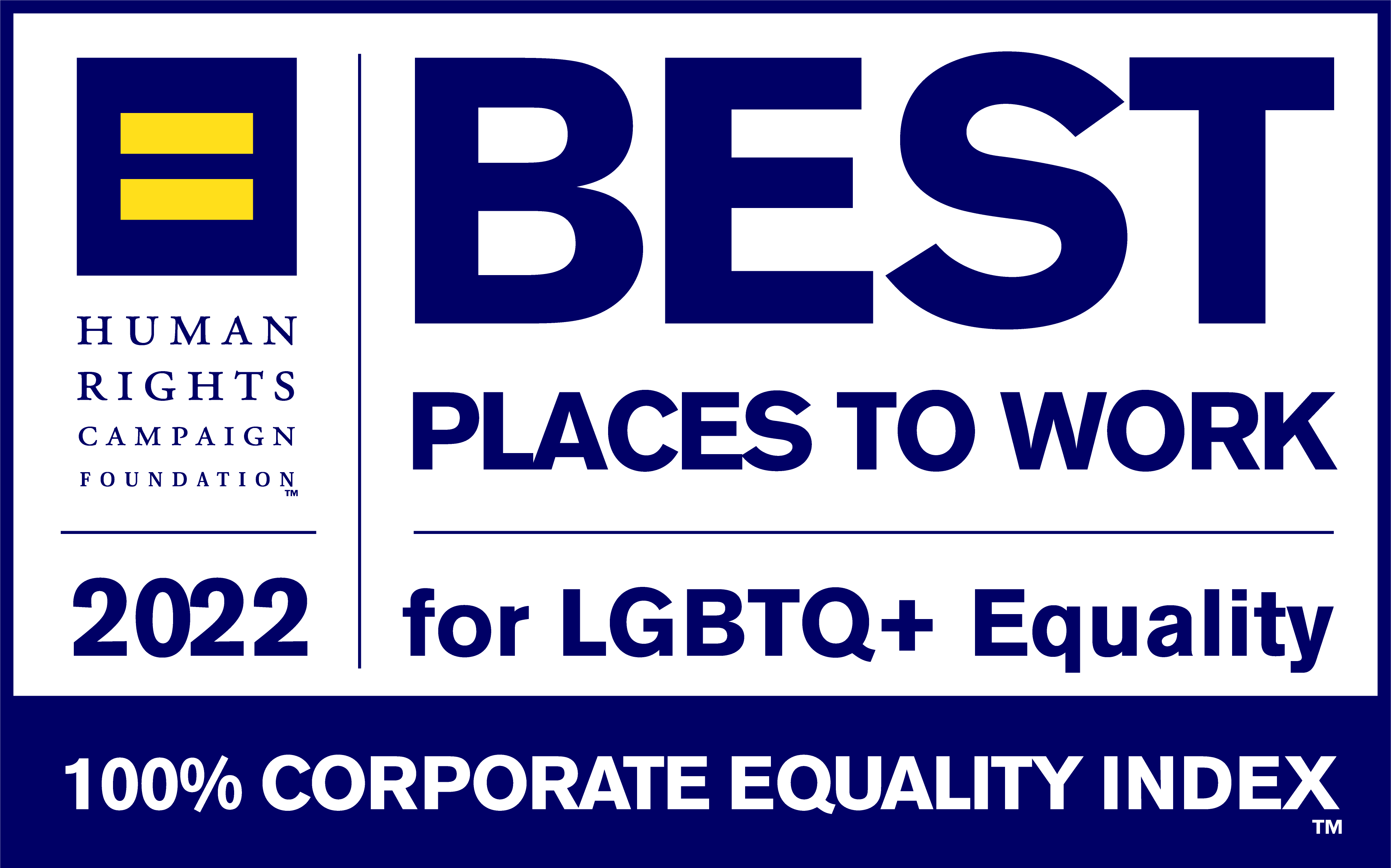 QIA+ people and help ensure their equal treatment — at home, work and in communities. In 1984, HRC established the HRCF to work for change through education and research as well as policy and practice change.
It has been 20 years since the HRCF released the first Corporate Equality Index (CEI), and the CEI is now the country's foremost benchmarking tool for measuring corporate policies and practices around LGBTQIA+ workplace equality. Participating companies receive scores based on four primary pillars: nondiscrimination policies, equal benefits for LGBTQIA+ employees and their families, inclusive and supportive company culture, and corporate social responsibility.
Only participants receiving a perfect score on the CEI earn a spot on the Best Places to Work for LGBTQ+ Equality list. UL was one of more than 840 companies that met all the criteria necessary to earn 100% on the 2022 CEI. Some of the recent steps we have taken to provide an equitable and inclusive workplace include:
Creating and documenting UL's gender transition guidelines for employees and other involved UL parties, such as human resources and managers

Updating benefit policies to be inclusive of LGBTQIA+ employees and family members, such as:

Broadening parental leave to include LGBTQIA+ families

Introducing medically necessary insurance coverage for transgender employees and covered transgender dependents

Including signature pronouns for use in company emails

Providing LGBTQIA+ training and education

Signing

the HRC's Business Coalition for the Equality Act, which proposes adding LGBTQ+ people to the list of groups protected under federal law
UL's leadership and employees are proud to be among the companies driving for LGBTQIA+ equality in the workforce. Participating in the rigorous HRC program will help keep our efforts relevant as the requirements continue to evolve each year.
UL's commitment to diversity, equity and inclusion
"I am beyond thrilled to be working for a company that walks the talk, that doesn't limit the mission statement of making the world a safer place to just products," said Kathleen Sykora-Haley, a multiple listings project handler in UL's Commercial Operations group. "UL's mission statement embraces all manner of safety, including fostering a strong DEI [diversity, equity and inclusion] culture, where I can come to work and introduce with pride and joy my future wife. I can bring my whole self to work, knowing that UL has my back."
Achieving a 100% CEI score by 2022 was one of the company's goals, and UL continues to build a diverse, equitable and inclusive workplace by:
Setting a goal to provide nonbinary and sexual orientation data tracking/reporting capabilities by 2023

Utilizing training to enhance diversity recruiting and hiring practices

Establishing benchmarks for hiring and promoting minority employees within the U.S.

Setting a goal to improve UL's internal Diversity and Inclusion Survey results by 5%

Planning for a Supplier Diversity and Responsible Sourcing Program

 to increase investment in underrepresented businesses

Launching a new internal diversity and inclusion training program
"As an ally and a friend and relative of those in the LGBTQ+ communities, UL achieving this benchmark is something I can share with my loved ones," said Caroline Treuthardt (pictured in the image above), a standards engineer in the Standards Operations group. "It's an effort I've been able to directly contribute to, which not only makes UL a safer place to work, but it's also increasing the support and acceptance of the LGBTQ+ communities in general."
Pride at UL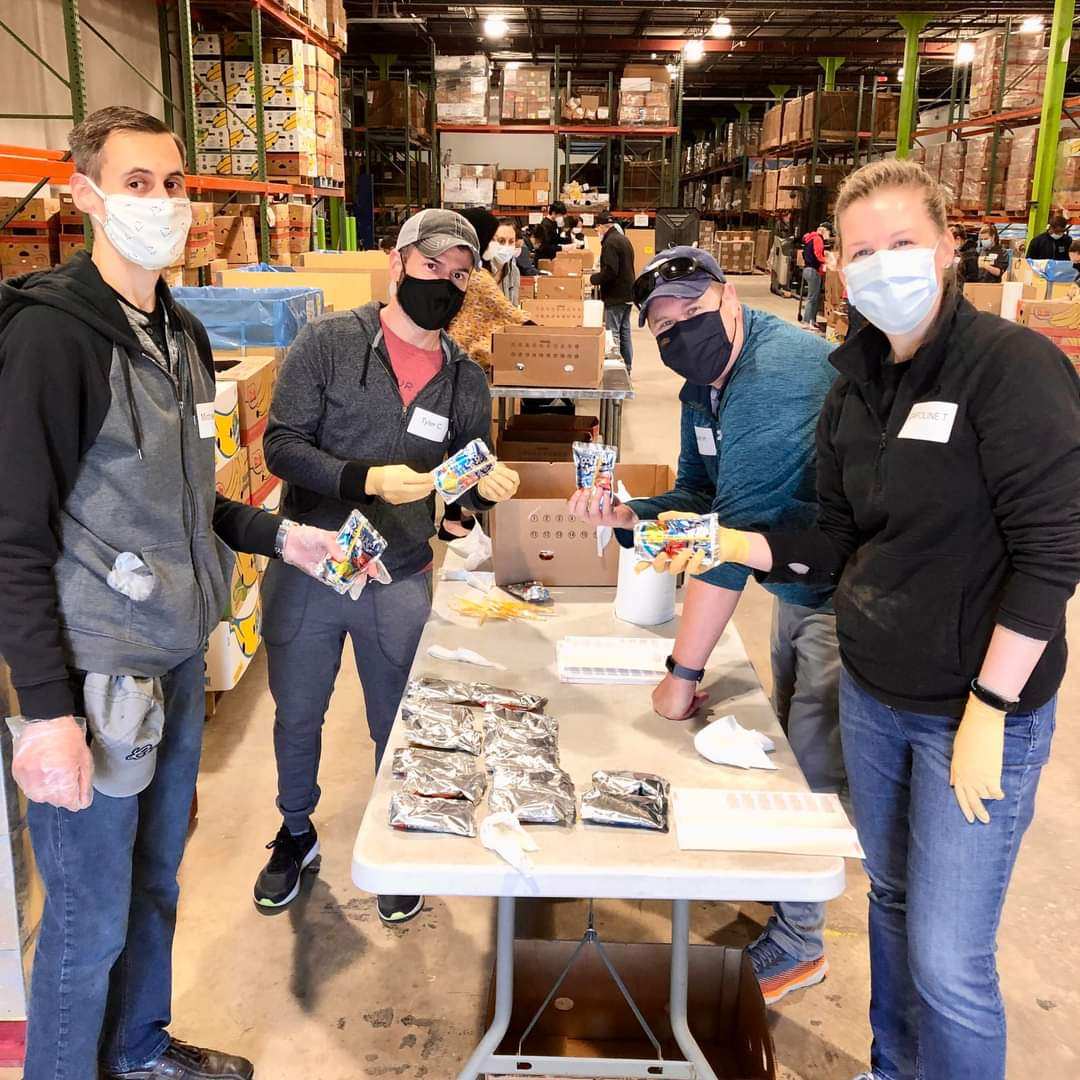 PRIDE UL, an employee-led Business Resource Group, has chosen the theme of "SHOW Pride" (Stand, Honor, Own, Welcome) for 2022. While it is a month of celebration, the group recognizes the need to remain active in protecting LGBTQIA+ rights and advocating for those who remain excluded around the world. PRIDE UL will be hosting events and learning opportunities for employees throughout June.
"As a legacy employee at UL, and a member of the LGBTQ+ communities, I am so proud of the HRC Corporate Equality Index score," said Sherrie Matterness, a program manager in Field Engineering at UL. "As this is a journey, we continue to commit to adaptation, innovation and reflection in our practices and beliefs at UL. When our LGBTQ+ colleagues are comfortable being out in the workplace, we know that our culture of inclusivity and belonging is strong."
As we continue to find new ways in which UL can support LGBTQIA+ employees, we will continue to strive to be an inclusive workplace that adapts to and embraces the diversity people bring with them.