Having reliable data from your suppliers is essential to meeting chemical data management regulations. UL Solutions can help you collect, assess and document this information with accuracy and ease.
Download our complimentary infographic and learn more about how our software can help.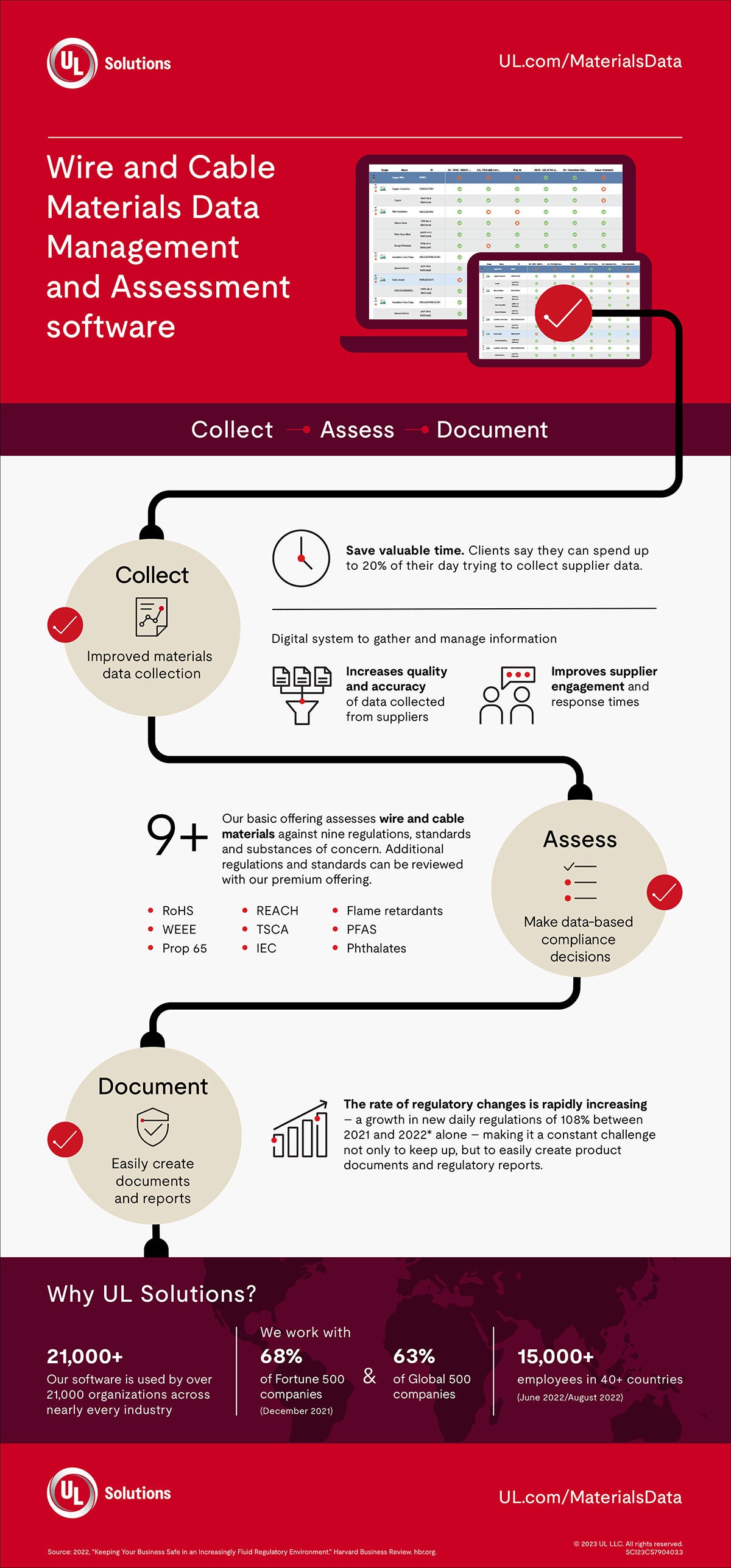 Infographic: Wire and Cable Materials Data Management and Assessment software
200.4 KB
X
Get connected with our sales team
Thanks for your interest in UL's products and services. Let's collect some information so we can connect you with the right person.