How Illuminator helps your business
Illuminator's highly structured data and intuitive design helps you find exactly what you need:
Substance and Material Identification
Gain Global Market Access
Sustainability for your Business
Quick & Easy Access
Search more intuitively than ever before
Effortlessly create personalized collections of relevant substances and topics
Intersect your collections to enable automated change tracking
Get weekly updates on new and changing regulations
See new lists first to maximize the value of your subscription
On-demand chemical regulatory monitoring & automated tracking
Managing regulatory change remains a major concern for businesses and industries at large. The impact of a new regulation may only become clear to a company so close to the regulatory deadline that they simply do not have enough time to address their compliance obligations.
UL Solutions' Illuminator helps you find exactly what you need and get notified early on when there is a new regulation.
Protect your hard work and save time and money when your products are ready to launch.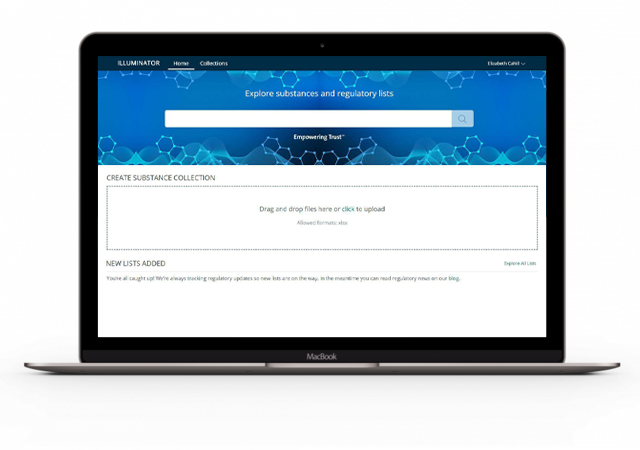 Get in touch
Have questions, need specifics? Let's get this conversation started.