In the face of the many unpredictable events of 2022 — including continued COVID-19 challenges, Russia's invasion of Ukraine, inflation levels not seen in 40 years aggravated by soaring energy costs, and disordered supply chains — UL Solutions delivered profitable results in 2022, just as we have every year for the 10 years we have operated as a for-profit company.
Our mission of working for a safer world drives our actions, inspires our employees and is the key to our success.
We thank our customers for their business and their trust in us as we work with them to bring their innovations to market efficiently and safely. We value and thank our more than 15,000 mission-driven employees for applying their expertise and safety science mindset to serve our 80,000 customers around the world.
In 2022, we focused on delivering measurable value to our customers. To enhance the advantages of our collaborative partnerships, we enriched our scientific and strategic capabilities through targeted investments to provide the insights, tools and services that help our customers solve their biggest safety, security and sustainability challenges.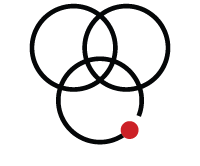 The Power of Three
Two dynamic developments advanced the UL enterprise in 2022:
We introduced a new brand that clarified UL Solutions as the commercial organization within the UL enterprise. We established an endowment to fund the two nonprofit organizations in the UL enterprise.
Characterized as the Power of Three, UL Research Institutes, UL Standards & Engagement and UL Solutions comprise the three organizations within the UL enterprise, each with distinct strategies for pursuing our shared mission of working for a safer world.
UL Research Institutes advances its public safety mission through scientific discovery, expanding its research activities to grow its impact on safety around the world. UL Standards & Engagement develops standards that define safety attributes and serves as a facilitator of public and private partnerships worldwide.
Our UL Solutions brand extends and connects our mission globally with UL Standards & Engagement, our nonprofit shareholder, and UL Research Institutes. UL Solutions is the voice of the customer, highlighting our role in bringing safety science to life. We are a global safety science leader, which is meaningful to our customers, who seek our help to solve their most pressing safety, security and sustainability challenges.
In 2022, UL Solutions completed a $1.8 billion (USD) special dividend payment to our shareholder, UL Standards & Engagement. The establishment of this endowment will have a significant global and social impact over time. This dividend was made possible through the diligence of every UL Solutions employee working in close partnership with our customers.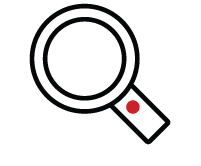 The Privilege of Focus — Our Bold Ambition
UL Solutions is the market leader in the resilient, dynamic and growing global product testing, inspection and certification (TIC) business.
Our approach to safety science is central to every step of the new product development process. We help write the standards used to thoroughly evaluate and test the safety, security and sustainability of our customers' innovations. We collaborate with regulators so that communities around the world can safely adopt innovation.
Our bold Ambition guides us to serve as our customers' most trusted, science-based safety, security and sustainability partner. Five pillars support our Ambition: commitment to our mission, being the employer of choice for top talent, create exceptional customer relationships, lead in every business, and deliver returns.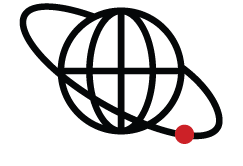 Commitment to Our Mission
Our unique enterprise structure is a differentiator in the market as we work collectively as part of the UL enterprise to fulfill our safety mission worldwide.
Further advancing our safety mission, UL Solutions — together with IBM, Pfizer and Google —invested as founding partners in the International Science Reserve, a community of scientists and technologists with a mission of engaging the scientific community to help the world confront and mitigate potential global catastrophes such as wildfires, climate change impacts and pandemics. UL Solutions' technical and regulatory expertise in applied safety science has proved valuable in designing this groundbreaking collaborative model.
Our expertise in safety science is core to our environmental, social and governance (ESG) leadership. Sustainability and ESG are not new to UL Solutions and have been part of our mission from our earliest days. Our TIC business certifies that products meet environmental declarations, including those for energy efficiency, greenhouse gases and recycled content, ESG, and sustainability. The complementary software and advisory services in our Enterprise and Advisory business provides intelligence and important insight to help our customers manage their entire sustainability ecosystems.
Employer of choice for top talent and creating exceptional customer relationships are two intertwined pillars. It takes top talent to serve our customers, and serving our customers grows our business and expands opportunities to grow our top talent.
UL Solutions offers exciting employment opportunities in a mission-driven culture. We've earned recognition as one of the HR Asia Best Companies to Work for in Asia 2022. We achieved a perfect score on the Human Rights Campaign's Corporate Equity Index for best places to work for LGBTQ+ employees. One hundred percent of our employees have completed the Standards of Business Conduct training in support of the highest ethical behavior.  
Through a multifaceted partnership with Ronald McDonald House Charities®, UL Solutions is proud to provide pro bono Verified Healthy Building services at select RMHC® Chapters as well as volunteer opportunities for our employees.
We have made significant technological investments to bring the full portfolio of UL Solutions' capabilities to our customers and to make it easier for them to do business with us. We continue our full-scale commercial transformation, hyper-focused on better serving our customers and using technology to better understand their businesses and anticipate their needs.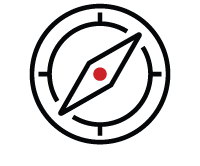 Lead in Every Business
We work to advance our leadership position and safety science expertise in the global product TIC industry, which we regard as our crown jewels. Since 2010, we've made significant investments in both acquisitions and organic initiatives to fortify our leadership positions.
We completed four acquisitions in 2022, each increasing our expertise and enhancing our offerings: Cimteq enhances our leading cable and wire business; Data Test Labs and Kugler Maag Cie add capabilities to new mobility; KBW expands our global footprint and laboratory capabilities in South Korea for the fast-growing consumer, medical and IT (CMIT) business.
We renewed our joint venture with China Certification and Inspection Group (CCIC), building on this very important 40-year relationship.
In 2022, we made major investments in our science and laboratory operations, opening new laboratories in Taiwan, Vietnam and Mexico, and expanding our electromagnetic compatibility (EMC) testing facilities in Northbrook, specific absorption rate (SAR) testing in Research Triangle Park and reverberation testing in Japan. In addition, we expanded our Basingstoke, U.K., facility as well as our fire resistance testing capacity in Blockley, Gloucestershire, through a joint initiative with the Fire Protection Association (FPA).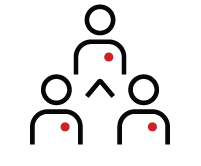 Committed to Delivering Returns
We have spent the past decade expanding our capabilities to grow our business profitably. These efforts augmented our scientific and strategic capabilities, better positioning us to anticipate and meet our customers' needs.
We follow a disciplined capital management and allocation strategy that provides flexibility in how we decide to deploy capital to fuel both organic growth and mergers and acquisitions, allowing UL Solutions to remain true to its commercial responsibility for profitable performance.