Overview
UL developed and published the UL 880 Standard for Sustainability for Manufacturing Organizations after a rigorous stakeholder engagement process in collaboration with the GreenBiz group.
UL 880 covers five domains of sustainability:
Sustainability governance – How an organization leads and manages itself in relation to its stakeholders, including its employees, investors, regulatory authorities, customers and the communities in which it operates
Environment – An organization's environmental footprint across its policies, operations, products and services, including its resource use and emissions
Workplace – An organization's working conditions, culture and effectiveness
Customers and suppliers – An organization's policies and practices on product safety, quality, pricing and marketing as well as its supply chain policies and practices
Social and community engagement – An organization's impact on its community in the areas of social equity, ethical conduct and human rights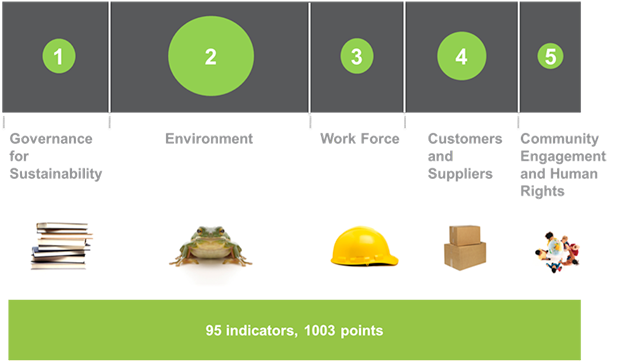 Benefits
Differentiate your brand – Today's educated consumers and shareholders have become much more selective. Third-party certification can help you communicate your brand as a sustainable option.
Position for success – Research linking financial performance with sustainability performance is clear. Companies that build sustainability into their core business operations and functions perform better.
Attract the best – New employees want to work for mission-driven companies.
Why UL
We can help you differentiate your brand, position your company for success in your sustainability journey and recruit talent that is attracted to mission-driven companies.
Related standards
UL 880 Standard for Sustainability for Manufacturing Organizations