Although individual projects vary, the typical product evaluation process for a product safety certification has a number of steps for both you and UL Solutions, and follows the path below: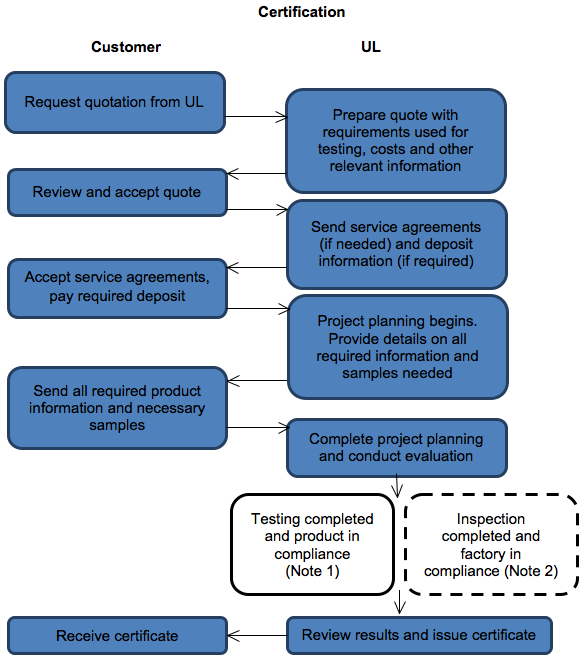 Some certifications may require other evaluation such as initial lot inspection at production site for Japan S Mark and retesting at local testing laboratory for Argentina S Mark before a customer is authorized to ship products with a certification mark.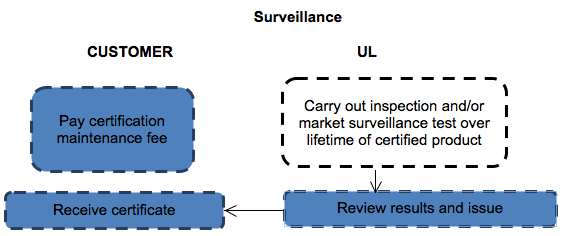 Note 1: Typically safety and/or EMC tests are required. Other tests may be required, depending on certificates.
Note 2: Inspection is required only for some types of certificates, e.g., CB Certification does not require inspection. When conducting inspections, CENELEC CIG inspection procedure is typically used.