As G-mark program implementation continues to improve, GCC Standardization Organization (GSO) has developed and launched a new version of the Gulf Conformity Tracking System (GCTS).
The tracking system is an online platform for traceability of approved products and certificates and is one of GSO's strategic projects to support the implementation of the published Gulf Technical Regulations.
Registered online product pages are linked to a QR code that is part of the mark of conformity called Gulf Conformity Tracking Symbol (GCTS) to be placed on certified products. With the latest update, launched in April 2019, the new system is releasing GCTS with a new shape, and manufacturers are asked to align their labels.
What is changing:
GCTS and QR codes are specific for the product and will not be affected by the certificate lifecycle (expire/renewal/change). Consumers can scan the QR code to check the details of the products circulated on the market (public view), and authorities only are able to check the certificate status.

The shape of the GCTS symbol to be placed on products and packaging has been revised. The new symbol does not require the number of the Notified Body under the Gulf Conformity Mark.


Transition period:
GSO also published the updated Rules for the Use of the GSO Conformity Tracking Symbol. In the introduction, you can find information about the transition period allowed to place the mark in the new shape on products.
You can use the previous GCTS until Dec. 31, 2020, for certificates expiring before this date and renewed, or until the end of the certificate validity for certificates expiring after this date.
For newly certified products, the system is already releasing the GCTS in the new shape.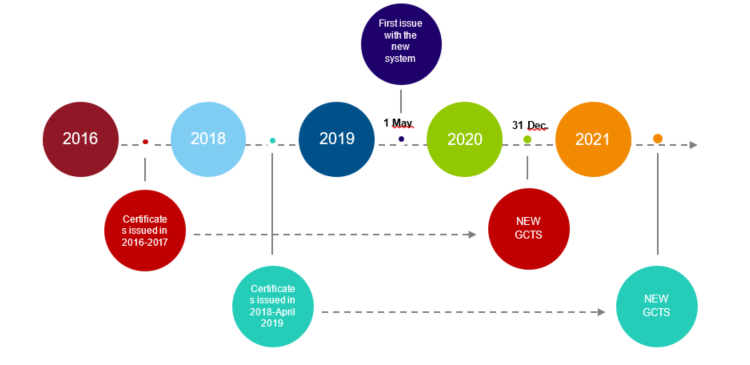 Involved products:
Categories that require a mandatory conformity assessment in the form of a Gulf Type Examination certificate, with the involvement of an accredited GSO Notified Body:
Domestic electrical fans

Refrigerators, freezers and other refrigerating or freezing equipment

Centrifugal clothes dryers and clothes washing machines, including machines which both wash and dry

Food grinders and mixers, fruit or vegetable juice extractors

Toasters

Electrothermic hair-dressing apparatus and hand dryers

Domestic electric heating apparatus

Microwave ovens

Other ovens; cookers, cooking plates, boiling rings, grillers and roasters

Electric instantaneous or storage water heaters and immersion heater

Electric smoothing irons

Plugs, socket outlets, adaptors, cord extension sets and chargers

Air conditioners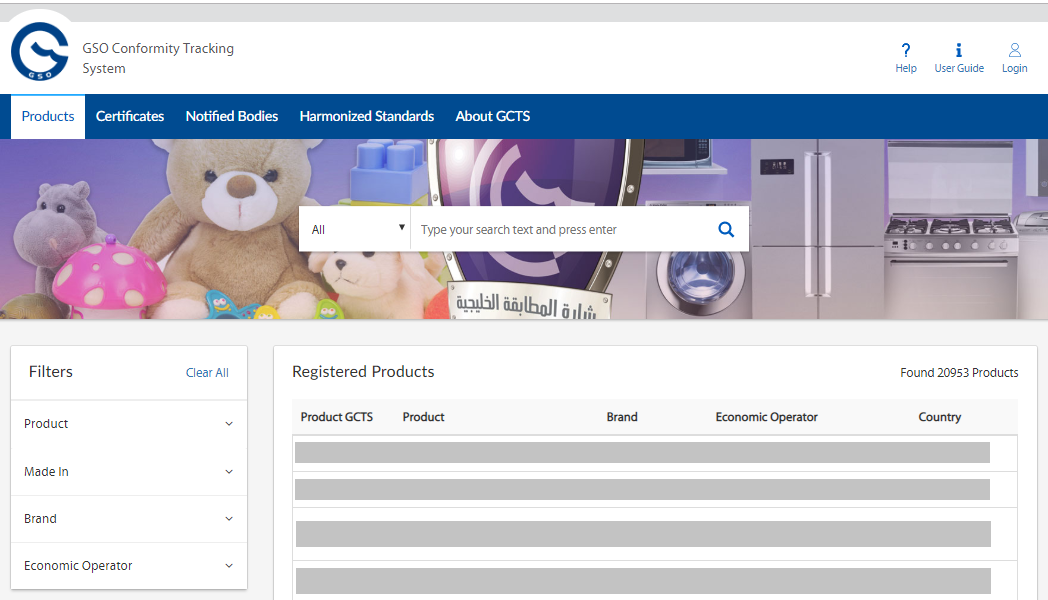 How UL can help:
UL is an accredited Notified Body for Gulf Type Examination and is actively participating to GSO meetings for Notified Bodies, so we are constantly updated on new requirements and their implementation.