Recently, UL Solutions assessed Keurig Dr. Pepper, Inc - Asia Research and Development Testing Center (KDP ATC) in Shenzen for the UL Witness Testing Date Program (WTDP). The company, an American coffee and beverage provider opened its new facility in May 2023. As part of the project, UL Solutions tailored a specialized laboratory training program for KDP. Barry Yu, vice president and general manager of UL Solutions' Consumer, Medical and Information Technologies group, was invited to attend the opening ceremony.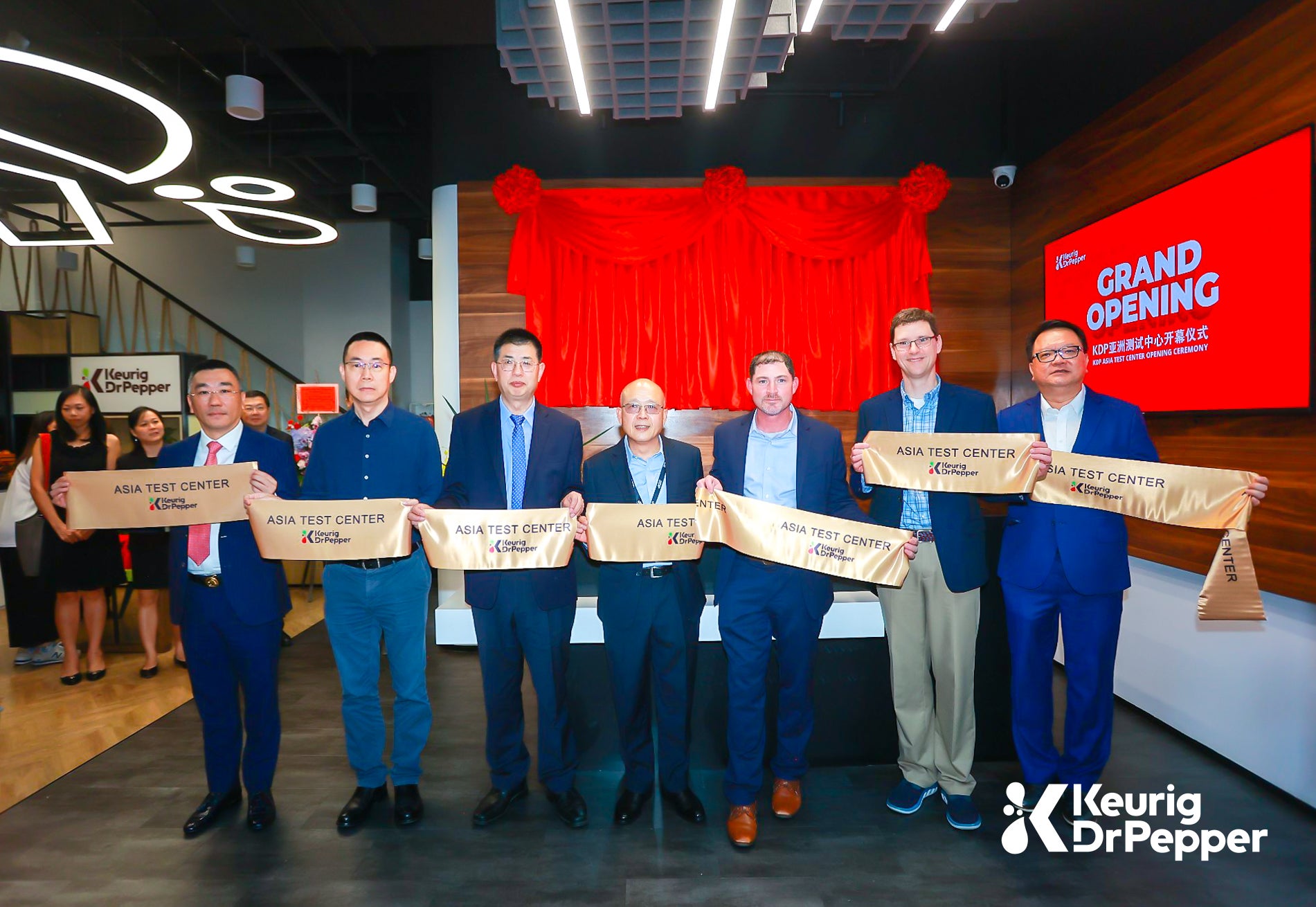 The KDP Group owns over 125 proprietary, licensed and partner brands. Since 2018, UL Solutions has provided comprehensive testing and certification services to the KDP Group, including product safety testing and certification, product performance testing, wireless functionality testing, packaging testing and more.
As part of the KDP ATC project, UL Solutions tailored a specialized program for KDP that covered issues such as personnel training, testing technique training and laboratory auditing. After obtaining the UL WTDP laboratory qualification, the KDP Group can test related products using their own laboratory equipment under the supervision of on-site UL Solutions engineering and technical experts. This will greatly reduce the time spent on delivering samples, waiting for tests and resolving problems, thereby shortening the product testing and certification cycle.
Joshua Hulett, senior vice president of KDP's Global Product group, spoke at the event.
"The COVID-19 pandemic has had a significant impact on the global economy and daily life. Despite these challenging times, the KDP Shenzhen team has managed to endure and grow," said Hulett. "Today, it's four times larger than when it started. KDP ATC was successfully established starting from a mere blueprint. With the UL WTDP qualification, it has further improved the testing proficiency and capabilities of the laboratory team. We really appreciate the strong support and assistance provided by UL Solutions throughout this journey."
Barry Yu, vice president and general manager of UL Solutions' Consumer, Medical and Information Technologies group, spoke at the event.
"After the WTDP project, UL Solutions will continue to customize laboratory training programs and supplier laboratory audit management plans for KDP," Yu said. "This will further enhance the technical capabilities of KDP and its supplier laboratory teams."
He noted that UL Solutions and KDP plan to establish a global technical team in the future, with members from KDP's offices in the U.S., Shenzhen and Singapore, as well as UL Solutions' offices in the U.S. and Hong Kong. UL Solutions will also continue to support KDP in product and technological innovation.
"UL Solutions has robust databases and various types of digital service platforms," Yu said. "In the future, we will deepen our collaboration with KDP in areas such as systematic guidance and digital analysis. We will integrate laboratory testing data management and analysis, global regulatory compliance advising and supply chain quality control. This comprehensive approach will help customers as the company pursues digital transformation in compliance management."
How UL Solutions can help
As a global safety science expert, UL Solutions is committed to providing comprehensive technical advisory, training and testing certification services to multinational enterprises and their suppliers. Our services begin at the customer's product development stage and cover areas such as product safety, performance and quality control. We provide customers with comprehensive compliance solutions throughout the entire product life cycle to help them enhance their product's competitiveness.
Please contact us to learn more about Small Appliance Testing and Certification.
Learn more
X
Get connected with our sales team
Thanks for your interest in our products and services. Let's collect some information so we can connect you with the right person.