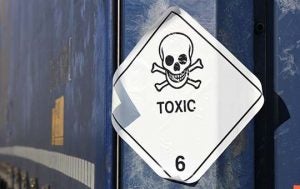 The U.S. Congress originally enacted the Toxic Substances Control Act (TSCA) in 1976 and significantly amended it in 2016. However, many misunderstandings or myths persist regarding several critical provisions; including TSCA jurisdictional coverage, TSCA Inventory status, and notification obligations.
This article – the last in a three-part series – will help you understand some of the misconceptions of submitting a notice and the obligations with data.
Q: If a polymer is listed on the TSCA inventory, but one or more of the monomers that comprise it are not, can the polymer be imported for non-exempt commercial purposes under TSCA?
When importing any listed polymer into the United States, the monomers do not have to be included on the TSCA inventory. However, if the polymer is also to be manufactured in the United States (U.S.), the monomers would need to be listed.
Q: Does submitting a Low Volume Exemption (LVE) application involve less work than submitting a Premanufacture Notice (PMN)?
This is a common misconception when a company is required to submit a new chemical notification to the EPA. An LVE application requires the same information to be submitted to EPA as for a PMN. The major differences between a PMN and an LVE application are:
LVE filing fees are lower than those of a PMN;
Production volume (manufactured and/or imported) must be below 10,000 kg/yr for an LVE;
Certain conditions and controls are binding unless a modification to the notice is made and resubmitted to the EPA; and
All restrictions must be communicated to downstream users.
Q: Submission of an import-only LVE application to the EPA for a new chemical substance is sufficient for import of the chemical substance to multiple companies and sites within the United States. True or false?
False. LVEs are both submitter and site-specific. Only the submitting company located in the U.S. can import the chemical substance. Furthermore, any deviations to the LVE concerning sites, volumes, and other binding terms will require an LVE modification and resubmission.
Multiple companies may hold an LVE for the same chemical substance. If a different U.S. company would like to import this same chemical substance, then a new LVE application must be submitted to the EPA by that company. The EPA will reassess the substance and make a determination if this company is also permitted to import the substance. If the EPA determines that the aggregate volume imported may cause an unreasonable risk to human health and/or the environment, it will contact the first submitter to confirm that manufacture has commenced, recertify intent to manufacture, or withdraw the exemption.
In the case where the first submitter has no intent to import the substance, the EPA will ask them to withdraw their notice and grant the LVE to the second submitter.
Q: If there is no existing toxicology data or physico-chemical data for a new chemical substance, then you cannot submit a PMN for that substance. True or false?
False. Unlike regulatory bodies in other regions of the world, the EPA does not require toxicology or physico-chemical data in order to submit a notice for a new chemical substance. However, if the EPA does not receive any data to support the notice, it will perform a review of the new chemical substance using its own estimation software. Furthermore, the agency will assume what it refers to as a reasonable worst case scenario. This may result in a less accurate or less than favorable outcome.
Therefore, we recommend, as a best practice, that you gather as much information as possible to characterize your new chemical substance and include it in the notice to EPA.
Other articles in this series:
NOTE: This article is for general information purposes only and is not intended to convey legal or other professional advice.
TSCA Essentials Training
It is critical for companies that manufacture, import, process, or use chemicals in the U.S. to possess the fundamental understandings of how the Toxic Substances Control Act (TSCA) affects their businesses.
Our popular three-day TSCA Essentials training course is designed to provide TSCA practitioners, both new and experienced, with the tools needed to perform their daily work. The course will use interactive instruction with a focus on today's TSCA, where electronic reporting is the norm for Section 5 notices and other submissions.
Global Regulatory Information At Your Fingertips!
Navigator is a knowledge base of essential chemical regulatory information, which provides you with what you need to know all in one place. Available as a monthly subscription, you can now gain instant access to Navigator's knowledge base for over 50 countries in just a few clicks.
 Interested in a test drive? Click on the button below to test drive a free 30 day trial.