By Chian Haw YONG, Global Market Access Knowledge
BSMI issued a gazette which made the following changes:
Product
HS Code
Old Standards
New Standards
Self-ballasted LED lamp (limited to general lighting with using single phase AC between 50-300V, including CRI>95)

8539.10.00.00.2

8539.49.20.00.3

8539.50.00.00.3

CNS 14115: 2009 (EMC)

CNS 15436: 2012 (Safety)

CNS 15630: 2012 (EE)

CNS 15663: 2013

Chapter 5 (RoHS)

CNS 14115: 2016 (EMC)

CNS 15435: 2012 (Safety)

CNS 15630: 2019 (EE)

CNS 15663: 2013

Chapter 5 (RoHS)
 *Changes are underlined
Transitional arrangement:
1) Existing BSMI certificate holder shall ensure compliance to Bureau of Energy (BOE) MEPS requirement by 31st Dec 2020​​, otherwise the certificate will be cancelled and withdrawn on Jan. 1, 2021.  
2) New application and renewal of existing BSMI certificate can still be based on old standards requirement up to Dec. 31, 2020, while compliance to new standards requirement is enforced from Jan. 1, 2021 onward.
BOE MEPS requirement on LED lamps:
Cover self-ballasted LED lamp under CNS 15630 and regulated by BSMI certification. Product with CRI > 95 is excluded from MEPS requirement. ​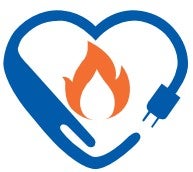 How UL can help:
In-country testing at BSMI recognized lab is required for applying BSMI certification. UL with a global footprint has our Taiwan (you can use laboratory or office) to support our customers on managing testing project with Taiwan test lab, without having the problem of communication language barrier and time zone issue.