Written By: Chian Haw Yong, ASEAN Global Market Access lead
The Department of the Environment and Energy, with following Decision Regulation Impact Statement (RIS) issued in Q4 2018 by Council of Australian Governments (COAG) Energy Council, signed and issued Greenhouse and Energy Minimum Standards (GEMS) for air conditioners up to 65 kilowatts with determination 2019 on March 25, 2019. This revokes and replaces the previous GEMS determination 2013 for air conditioners and heat pumps. A one-year transition period, started April 1, 2019, gave until April 1, 2020, for suppliers to comply to the new GEMS determination 2019.
Major changes of the GEMS 2019 as compared to GEMS 2013:
Adopt the seasonal energy efficiency ratio (SEER) standard for rating air conditioner energy efficiency

Remove the existing Energy Rating Label and replace it with the new Zoned Energy Rating Label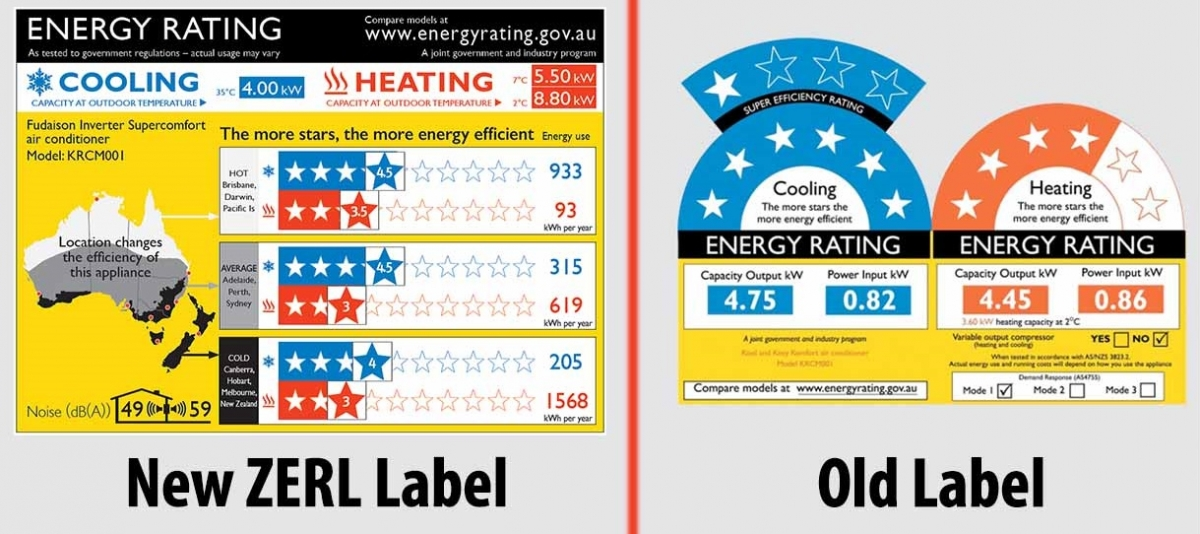 For double-duct portable air conditioners, reduce the MEPS and apply the Zoned Energy Rating Label

For single-duct portable air conditioners, apply MEPS to single duct portable air conditioners and apply the Zoned Energy Rating Label (tested to AS/NZS 3823.1.5)

Air conditioners registered under the new determination will be able to display the new Energy Rating label
Changes proposed under Decision RIS but not covered by GEMS 2019:
Include MEPS for air conditioners greater than 65 kilowatts capacity under the energy efficiency regulations

—

currently specified in Australia under the National Construction Code (NCC)

—

and increase the MEPS levels for such air conditioners. It is expected to be covered by another GEMS determination

Alignment of Australia and New Zealand requirement. New Zealand has yet to produce a revised legislation document, but it is expected to be adopted soon
Important information for GEMS 2019:
New ZERL Updates: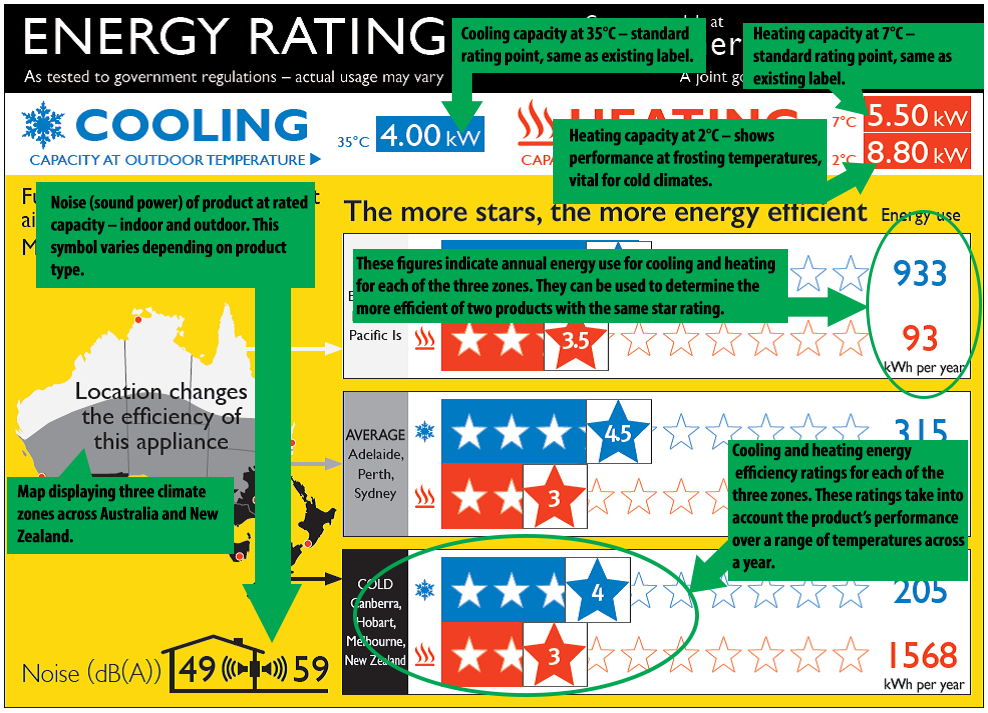 Energy efficiency

—

both cooling and heating

—

and capacity rating according to three different temperature climate zones

Tested noise levels required to be stated, but without a specific limit

Cooling capacity rated for 35 degrees Celsius

Heating capacity is rated a 7 degrees Celsius, with an additional 2 degrees Celsius representing frosting temperature
Product class and MEPS level: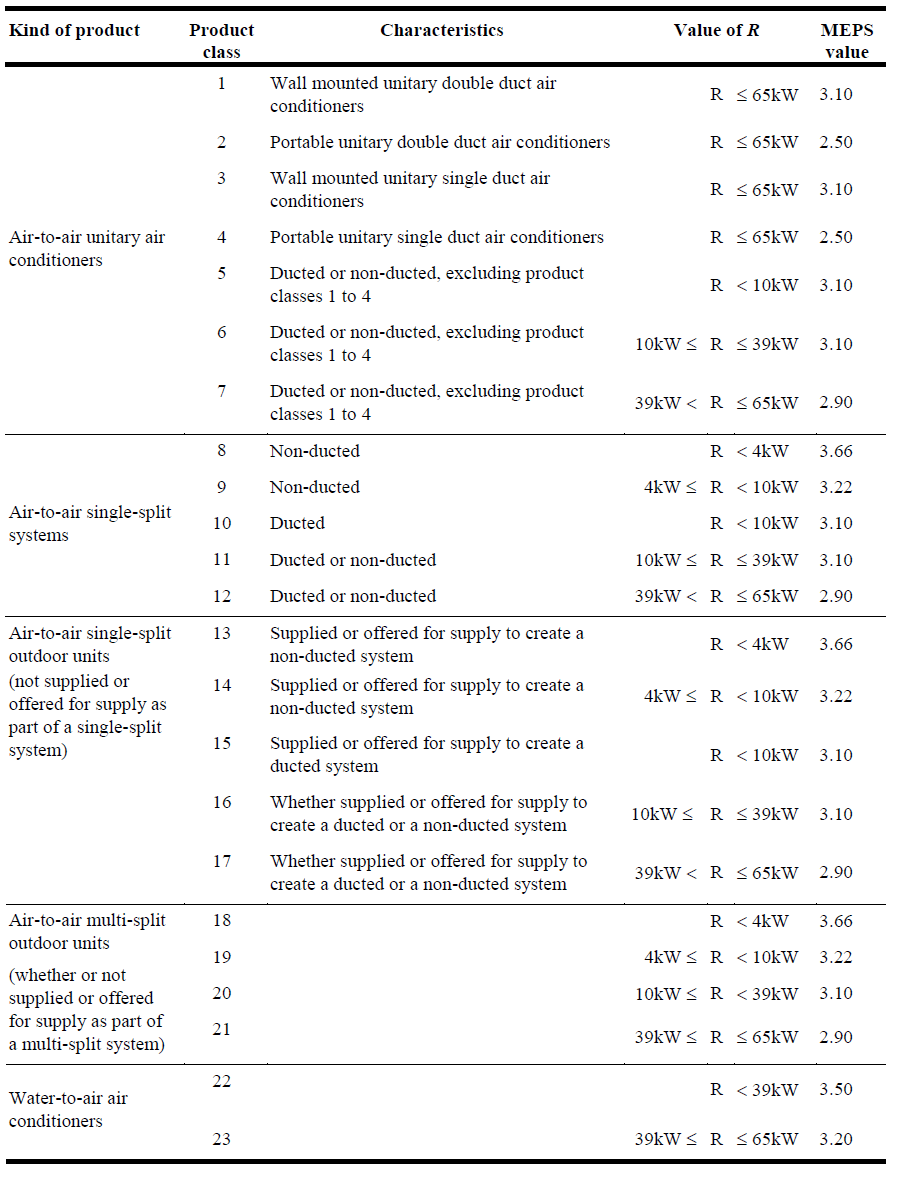 Label requirement and rules: Applicable for product classes 1 – 12, with a rated capacity < 30kW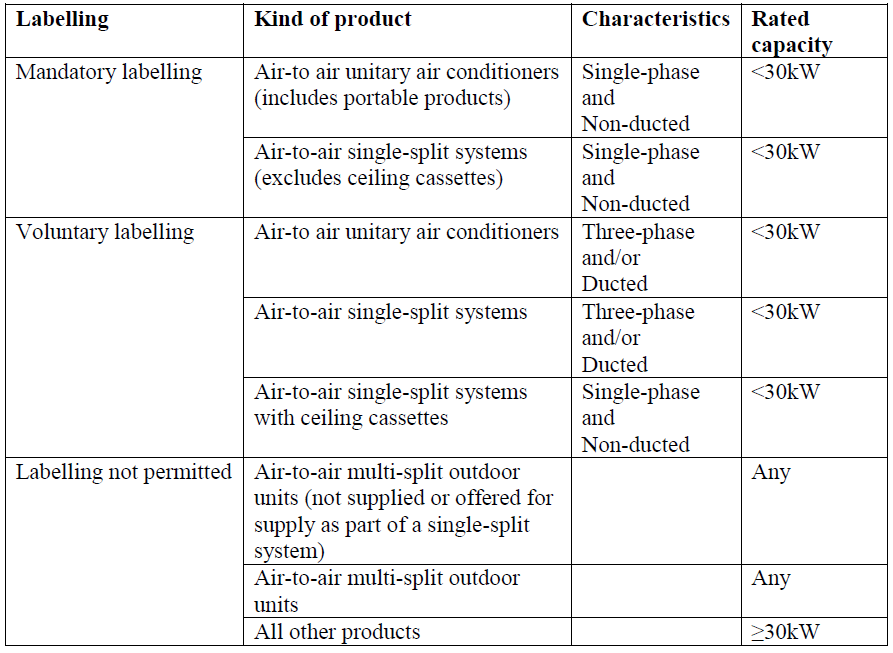 Star Rating Table: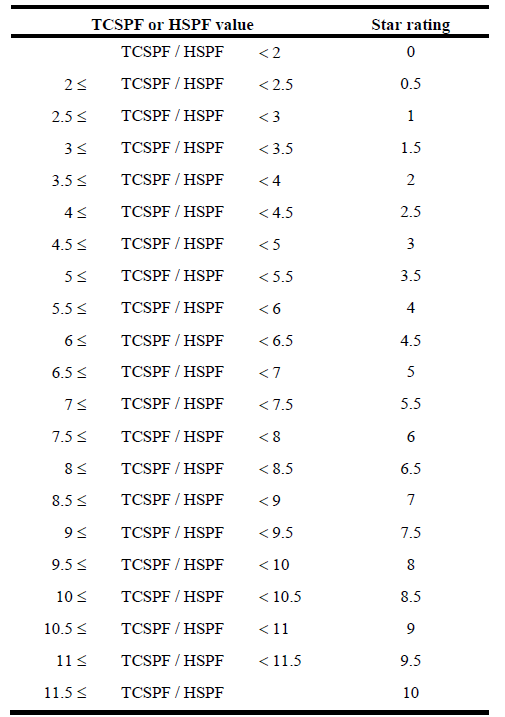 Calorimeter vs air enthalpy test methods:

As Enthalpy method is allowed to conduct testing only for class 3 & 4  H2 and H3 testing only, it is a must to have calorimeter room testing capability to test for compliance to Australia MEPS and Energy Label requirement.
How UL can help:
UL laboratories that ISO 17025 accredited to relevant AS/NZS energy testing standards can issue test reports  that are accepted by regulator for energy label registration

UL engineers have carefully studied the GEMS determination 2019 and can provide regulation training to air conditioner manufacturers

UL CBTLs offer IEC CB certification services and being a Certification Office that issues Australia and New Zealand safety certificates of approval (COAs), UL support manufacturer to comply with the Regulatory Compliance Mark (RCM) which is the mandatory Australian & New Zealand RCM compliance requirements.