In 2022, the Intergovernmental Panel on Climate Change released a report that goes beyond sounding alarm bells to painting a truly dire picture of the world's future unless all players engage in a concentrated, global effort to make a hard pivot.
With the rise of the millennial generation, a new social consciousness demands different business performance measures. Today's environmental, social and corporate governance (ESG) metrics aim to increase accountability and transparency while also elevating goals in racial equity, supply chain practices and more.
Learn more about the needs and demands of the broad coalition of stakeholders concerned with ESG reporting and key metrics.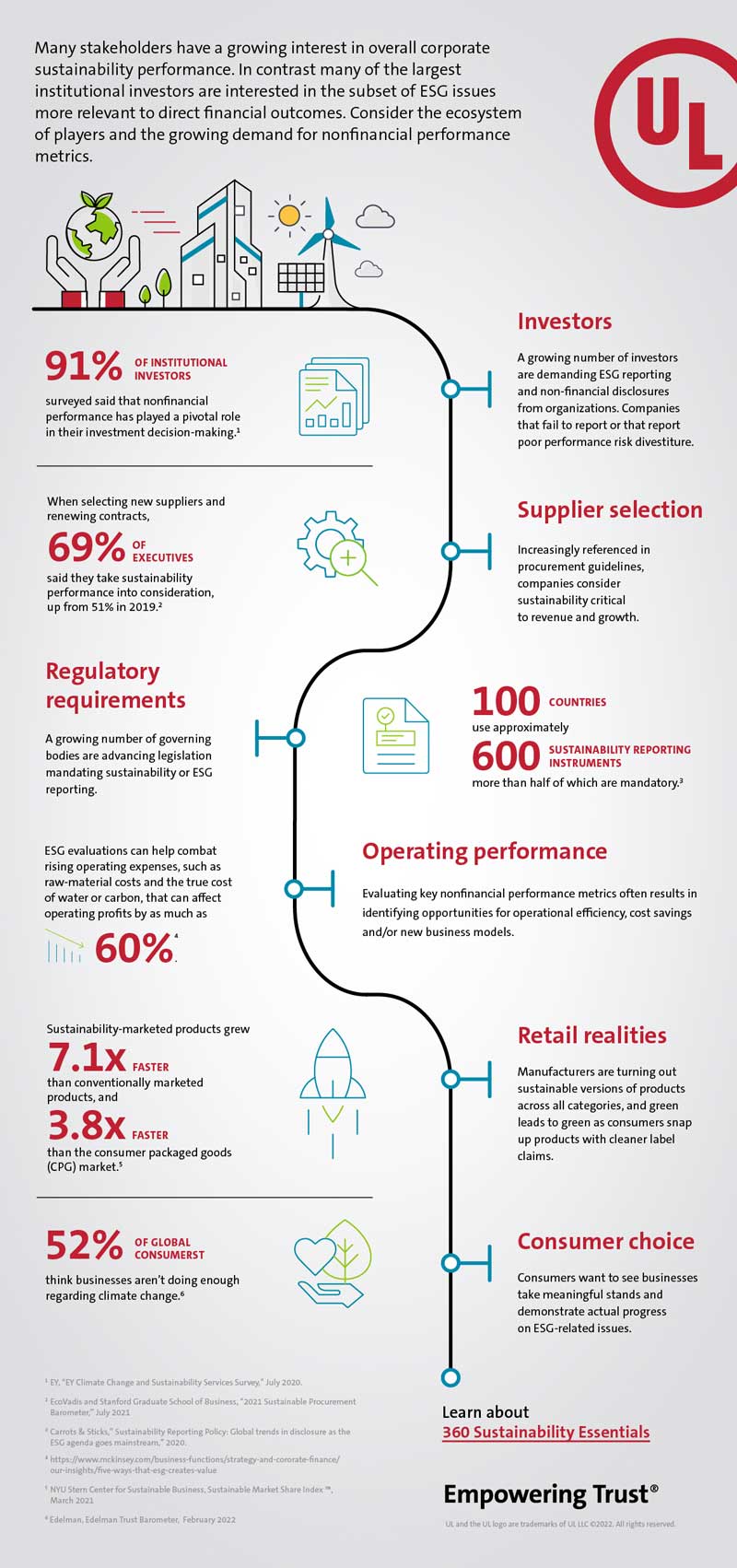 360 Infographic Investors vs. Companies: Who Wants What in ESG Reporting
277.49 KB
X
Get connected with our sales team
Thanks for your interest in UL Solutions' products and services. Let's collect some information so we can connect you with the right person.