Northbrook, IL - August 31, 2012 - UL is notifying consumers, retailers and distributors that the Baseball Lamp identified below may pose a fire or shock hazard. The lamp does not comply with UL's safety requirements and is not authorized to bear a UL mark.
Name of Product: Stacked Baseball Lamp.
Number of Units: 312 units
Manufacturer: Good-Star Arts & Lighting Factory, Guangdong, China
Date of Manufacture: March 2011
Hazard: The lamp cord may be damaged during normal use, posing a risk of fire and shock.
Identification:
On the product: The lampholder is provided with a gold holographic label with the following information:
E220692

PORTABLE LUMINAIRE
Photo of the product: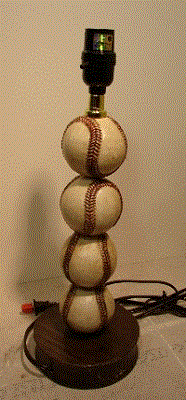 Photo of the UL Label: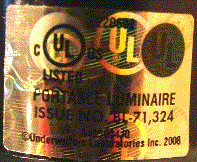 Sold at: Known to be sold at Christmas Tree Shops (CTS) stores in the United States since April 2011.