This platform is designed to provide customized solutions to owners, O&M directors, asset managers and technicians to manage their assets through monitoring, control, advanced analytics and insights. 
Fully customizable interface
Ready-to-activate suite of plugin modules
Mobile-friendly design
Monitoring
Performance analysis
Event and alarm management
Third party integrations such as weather alarms, TSO, and PPAs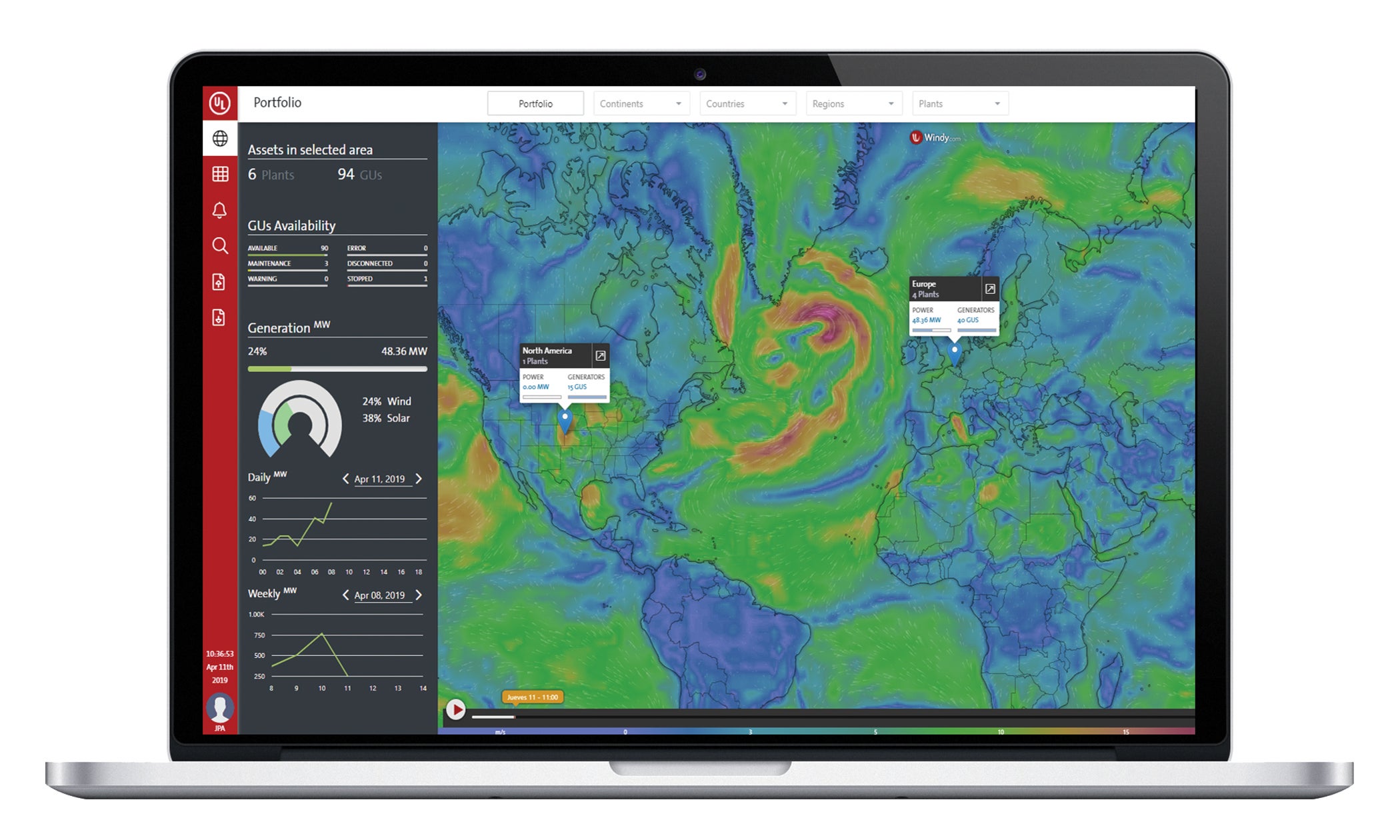 Our Renewable Asset Monitoring Platform gives the user the ability to perform automatic monitoring and data validation, configure alarms, in-depth analysis and reporting. The widgets available for measuring all kinds of KPIs make the platform totally configurable. With cloud and mobile access, your team can perform operations monitoring from any office or field location. 
Key features 
Quantify System Performance and Recoverable Energy Losses: Understand how your plant is performing under all conditions and use deeper-dive analytics to improve energy production. 
Manage Expectations: Improved tracking, maintenance prioritization practices, and performance improvement all allow for more realistic expectations on performance and return on investment.
Identify Key Performance Indicators: Translate your raw SCADA data into benchmarking metrics and related KPIs. From an independent evaluation of OEM metrics, to consistent owner-specific metrics that may be applied across a fleet of varying turbine types and models, we transform data into powerful asset management information.
Put your data to work
UL Solutions' Renewable Asset Monitoring Platform integrates seamlessly with industry-standard SCADA systems placing analytical tools to manage performance and availability in the hands of renewable plant operators. This platform is available in Starter, Standard, and Premium editions. 
Introducing real-time plant monitoring from UL
480.24 KB