Choose UL Solutions for the content and learning services you need
Give your employees the skills and knowledge they need to be safer, more productive and more successful on the job. With PureSafety® On Demand courses, you get content designed by our award-winning team of certified safety experts and learning and development professionals. From leading manufacturing, industrial and construction safety practices to employee health and wellness and more, our training courses are based on thorough subject matter research, evolving regulatory standards and industry best practices.
Developing and delivering safety training when, where and how you need it

Fully customizable
Personalize existing course content for a more consistent employee experience.

Pay as you go
Purchase a course for yourself or for your team — courses can be purchased individually on our e-commerce site.

Bite-sized learning
With courses lasting an average 20 minutes or less, finding time to complete training is easy.

Mobile, tablet and desktop accessible
Employees can access training whenever they want, from virtually any internet-connected device.

Custom courses and classroom materials
Turn critical procedures, manuals and initiatives into e-learning courses designed to your company's educational needs.
Why choose PureSafety On Demand for your e-learning needs?
UL Solutions delivers comprehensive training on critical safety guidelines to companies worldwide. Our courses are aligned with federal and state regulatory standards, regulatory training content and global best practices to maintain content quality and uphold compliance.
Authorized online provider for U.S. Occupational Safety and Health Administration (OSHA) outreach training programs
OSHA 10-hour General Industry (English or Spanish, with proctoring)
OSHA 10-hour General Industry for High-Tech/Semiconductor (English) 
OSHA 10-hour Construction (English or Spanish, with proctoring)
OSHA 30-hour Construction (English or Spanish, with proctoring)
Standardized courses on hazards regulated by U.S. government agencies
The Department of Labor
The Department of Health and Human Services (HHS)      
The Department of Transportation
The Environmental Protection Agency
California state-specific regulatory training is also available:

Hazard Communication for California
Industrial and Office Ergonomics for California
Sexual Harassment and Abusive Conduct Prevention (California AB 1825 and 2053)
Top training companies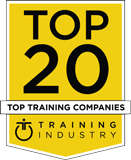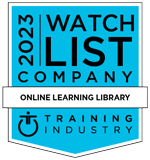 Building a long-term safety culture in oil and gas
"The development of safety and training can be difficult and time-consuming, but having a partner such as UL Solutions bring your company's safety concepts to life is very helpful."

Quokneeko Robertson, training and behavioral specialist
Talos
X
Get started
We provide the tools to keep your employees healthy and safe with our on demand catalog for health and safety training courses