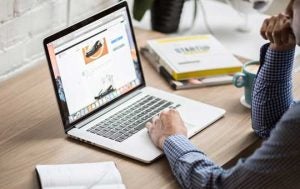 Modern communication and technology has significantly changed how we deliver and receive personal messages. An email that is designed for a specific industry, business department, or a functional role can directly impact an email's effectiveness. UL's Prospector® takes traditional approaches to email marketing a step further to help you directly engage with your targeted audiences.
Build a targeted email that your audience will read
Create your email in HTML.
Keep images and text separate.
Some email clients have settings built in that do not load images automatically. With this setting enabled, an email that is built using a single image with text only on the image might not display . You do not want to leave your reader with a blank email. By keeping text and images separate, the text will be sure to display.
Use engaging images and text that is easily readable and skimmable.
Underline and bold hyperlinks.
Pro Tip: route your links through Prospector. Engagement with your targeted email will be tracked and reported. Listing activity will show targeted email sources.
Keep this in mind: What is your audience's next step?
The content of your email can impact the next steps a reader will take after it is opened.
Create a clear Call to Action (CTA). This will help guide a reader to their next step: Download Now, Read More, Request Sample, etc.
Simple is better. The best performing emails with the most engagement have content that easily describes the benefits and advantages of your products or solutions. Create a message that will keep a reader interested.
Pro Tip: highlight two to six products listed on Prospector. Many of our best-performing ads focus on one specific product announcement or feature. Readers can request samples directly from the targeted email.
Grab your audience's attention within the first few words
The subject line of your email should help ensure your intended reader opens your email.
Personalize a message with a recipient's first, or first and last name.
Short and sweet! Keep your subject line to 50 characters or fewer. Readers will quickly scan subject lines to decide if they will open or ignore the email. It is important to not expect subscribers will dig through your subject line to figure out if they are interested.
Ask a question. Studies show that subject lines phrased as questions performed better than similar subject lines that were phrased as statements.
Determine your audience based on user profile criteria – with the power of Prospector
You can reach specific Prospector users based on their Business Types, Departments, and End Use Segment by targeting relevant user demographics that will engage with your email.
Business Type: Design, Engineering, Manufacturer of Formulated Products, Processing, Research and Development, etc.
Department: Corporate Management, Education and Training, Production and Manufacturing, Purchasing, Quality Control, etc.
End Use Segment: Industry-specific applications – foods, paints, household cleaners, coatings, personal care products, plastics molders, and many more!
Additional Resources:
Prospector Targeted Email Overview