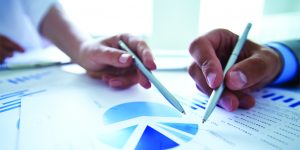 Marketing is changing fast, and it can be hard to keep up with new marketing trends.  In fact, an Adobe survey found that 76% of marketers think marketing has changed more in the past 2 years than in the previous 50.  Improved marketing experiences are driving the speed of change. For instance, companies are using data driven tactics to be more targeted and personalized.  As a result, customer expectations are rising.  So your marketing goals may be the same, but customer preferences are changing.  Meeting their expectations will require adjusting strategies and developing new capabilities.
This e-book outlines how chemical marketing has changed over the past few years.  In particular, it focuses on three B2B marketing trends that are currently influencing the industry:
Being found through organic search requires an expanded online presence beyond your website.  This is true even if your site is optimized for search.  See how you can increase your visibility by using the SEO of other websites.
Many marketers report that Account Based Marketing (ABM) is providing their highest return on investment right now.  Learn how to obtain high quality data to execute this strategy.
Due to advances in marketing automation, more companies are using omnichannel marketing.    Understand the tools needed to carry out omnichannel marketing successfully.
These marketing trends will have long term effects on reaching chemical and raw material buyers.  Fortunately, you can use each of them today to boost sales and meet your company goals.
Download the e-book and see how you can respond in a rapidly changing industry.