Why do you need Prospector?
Chemical marketing has changed a lot over the last 5 years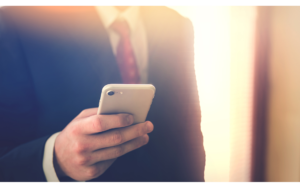 According to Adobe, 76% of marketers think that marketing has changed more in the past two years than in the previous 50 years.1 Some of the many changes include2,3
Buyers prefer searching the web to speaking with sales reps: 48% of customers would rather visit a company's website to get answers to their questions.
Customers trust sales reps less: Only 22% of today's customers trust a sales person to help make a buying decision.
Prospects are less responsive: A 2018 study of 6,200 sales and marketing professionals reports that connecting by phone is 29% harder today than it was a few years ago.
Customers expect better technology: Newer technology has raised the bar for consumers, who now expect omnichannel marketing, "smart" search engines, and rapid download from companies they do business with.
Data and analytics are more important than ever before
Data analytics is the foundation for these trends, and can tell your sales and marketing teams:
Who is searching for your products online
What products they are interested in
How well your products are performing
Which marketing strategies and tactics are driving results
Data analytics can drastically improve sales performance. According to McKinsey & Company, businesses that use data analytics outperform their peers by 85% in sales growth and by 25% in gross margin.4
What is UL's Prospector?
UL's Prospector is a specialized search engine that is used directly by decision-makers in your industry. Thousands of engineers, formulators, product developers, and buyers from 100,000 different companies use Prospector to find the chemicals and raw ingredients they need to run their business.
Prospector is used by organizations in 175 different countries to find products in 10 different industries.
How Prospector can help your search engine marketing
#1 – Penetrates through the cluttered search engine space to reach buyers in your field
With Google receiving an estimated 3.5 billion searches per day, it's easy for your products to get lost in the shuffle.5 Prospector is a more direct way for key industry buyers to find you and get exactly what they need—such as product descriptions, safety sheets, and samples. Prospector currently nets over one million web sessions per month, and being listed is a powerful way to boost visibility of your products with potential customers.
#2 – Can help you get on the first page of search engine results
Getting on the first page of Google search results is critical, because more users will be able to view your product. In fact, 75% of users will never click past the first page of results.6
Plus, research shows first-page search results get more users to your website. A study on Google found that the first page of search results generates 71%of traffic clicks.7
So how can Prospector help you get on the first page of search results? It has a large, established presence within Google—with great domain authority generated through years of high-quality content that would be difficult (and time-consuming) to replicate. Since good SEO requires a huge investment of time, money, and energy, it's easier to tap into Prospector's already well-established site trustworthiness.
For example, a search of L-ascorbic acid 2-glucoside yields more than 810,000 results on Google, making it difficult for a formulator to find your product. But on Prospector, a company promoting L-ascorbic acid 2-glucoside could appear immediately on the first page of Google's results.
To maximize the effectiveness of Prospector as a tool, each product page must be complete and optimized for web search.
#3 – Helps you find new leads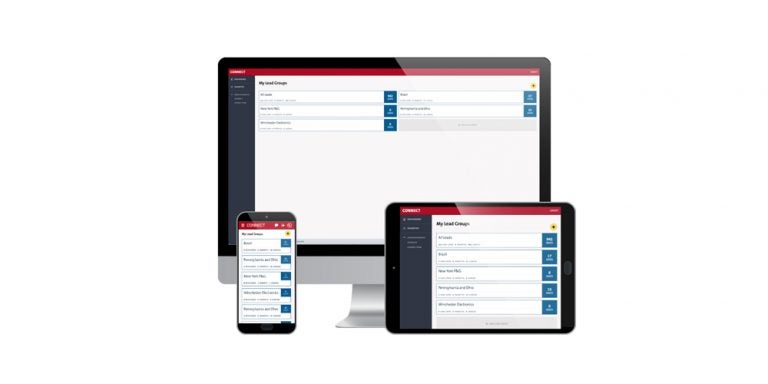 Once your customers can find you through the specialized search engine of Prospector, you can pair it with UL's Connect to create a powerful, comprehensive marketing tool.
Connect tells you exactly who is looking at your products on Prospector. It captures real-time information about anyone who searches for your products, requests samples, or downloads data sheets.
Connect then provides you with the customer's name, job title, company, and specific product searches. Get the information in an easy-to-read report that is available 24/7 on any web-enabled browser, from a laptop, computer, smartphone, or tablet.
It also provides you with real-time reports on aggregate information, so you can:
Identify "hot" products
Compare individual product performance
See regional trends
Measure your return on investment (ROI) for marketing
Finally, Prospector digital media can be used in addition to Connect to create highly targeted digital ads, newsletters, and email marketing campaigns to increase overall sales, and create a robust funnel of prospects and leads.
Want to learn more about current marketing trends in the chemical and raw ingredient industry?
Download our FREE e-book, Marketing trends and how they impact sales. Or learn more about Prospector and Connect at MSC.UL.com.
References: