Well-constructed and maintained buildings are paramount to the health, safety and well-being of occupants. Sustainably built and run buildings also play a critical role in our ability to protect the planet. A growing contingent of green investors demand environmental, social and governance (ESG) reporting, which – in turn – requires visibility across building portfolios.
While comprehensive digital transformation in the commercial real estate (CRE) sector continues to be somewhat aspirational, a growing number of stakeholders including building owners, operators and developers are seeking greater visibility into and across their building portfolios. The adoption of technologies that deliver consolidated data, meaningful insights and clear visibility across large portfolios of buildings will position stakeholders to achieve greater performance, compliance and sustainability in their buildings. Explore the path forward and the potential for technology to empower stakeholders, increase safety, sustainability and tenant satisfaction, and streamline ESG reporting.
Explore the potential for increased visibility in commercial real estate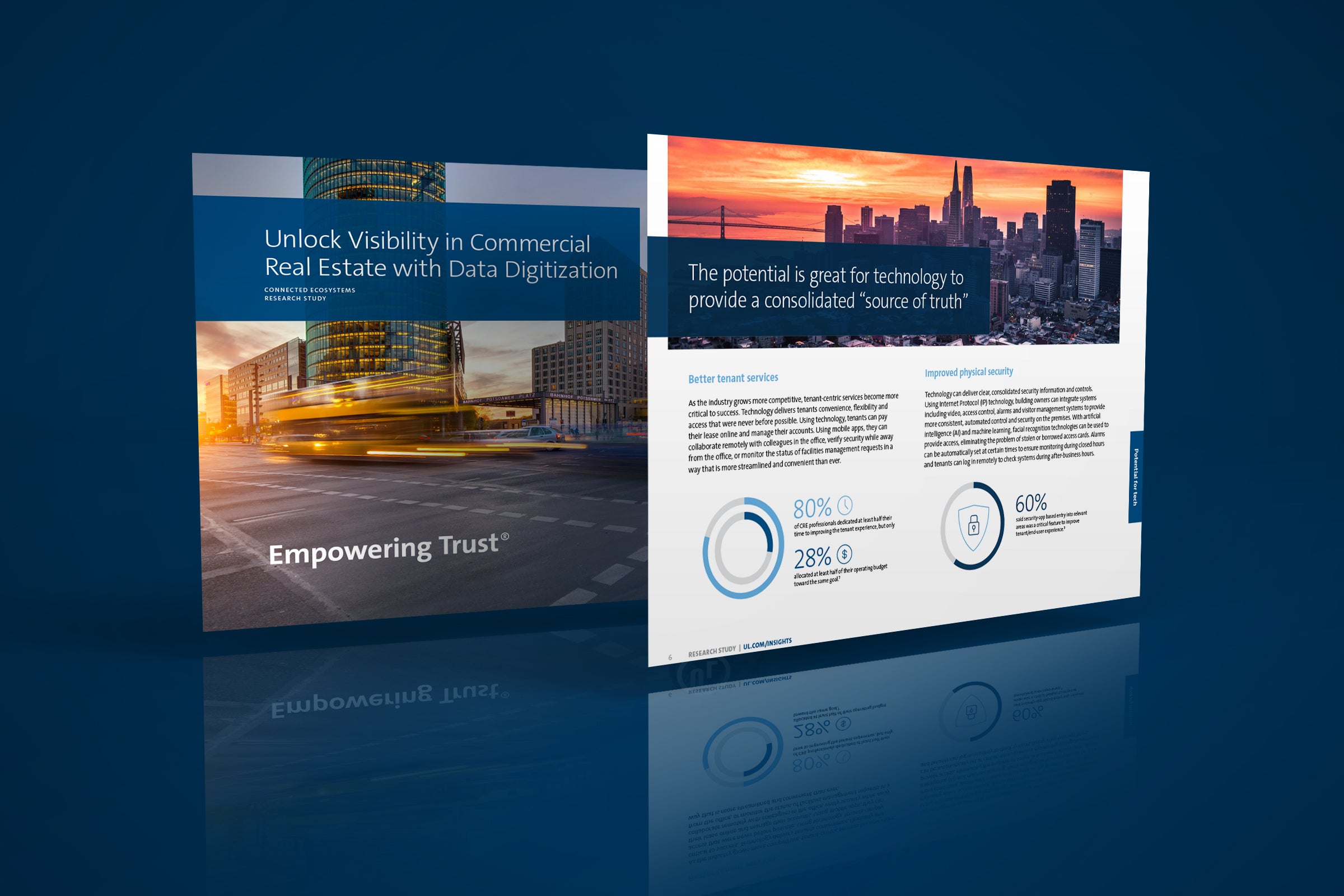 Download the study
With so many benefits to be realized, CRE leaders can take immediate steps to leverage technology in meaningful ways. Understand the trends and consider next steps to shift the status quo.
Unlock Visibility in Commercial Real Estate with Data Digitization
8.78 MB