UL's 2021 Innovation Safety Study
Disruptions triggered by pandemic and an accelerated rate of change have tested companies' approaches to both innovation and safety. UL's 2021 Innovation Safety study reveals compelling insights into how businesses' approaches to innovation safety changed in the face of adversity. 
Download this research study to discover:
The impact of the COVID-19 pandemic on how companies think about innovation safety.
The top drivers of innovation safety.
How companies are overcoming supply chain disruptions and increasing resiliency.
How the definition of safety expanded in 2020.
Uncover the latest information on innovation safety and what it means to your business in this important study.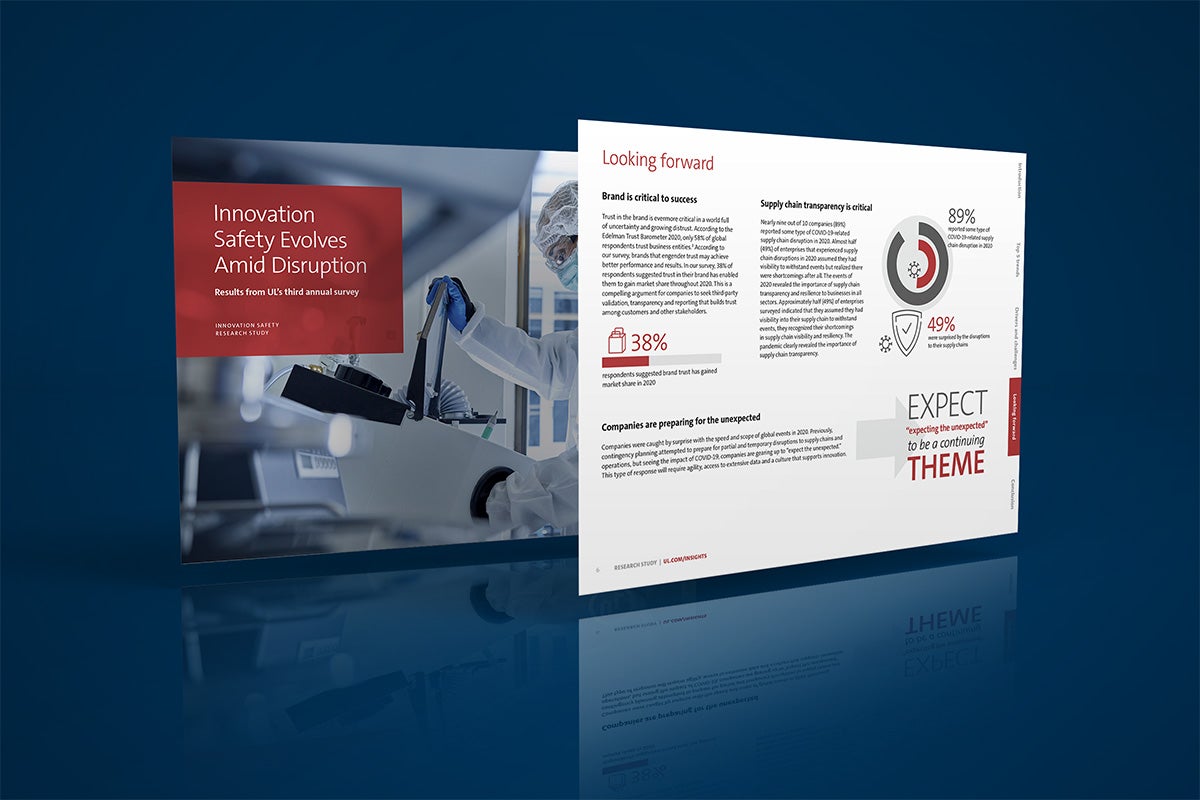 Download the study
Given the importance of innovation safety to businesses in all industries, it's critical to stay current on the latest trends, insights and future trajectory of innovation safety. 
Innovation Safety Research Study 2021
5.67 MB