Our commitment to a diverse and inclusive environment
Our focus on diversity and inclusion empowers us to build a culture in which all employees are inspired to share their talents, ideas, passions and experiences. We embody behaviors and actions to better serve the needs of our diverse customers by delivering innovative products and safety solutions as well as promoting inclusive and safe living and working environments.
Diversity and inclusion advance our employee value proposition, talent development, career growth and corporate sustainability initiatives. Fostering a welcoming culture also directly benefits our customers and UL Solutions' business, strategy and growth. We know that diversity and inclusion enables us to better and more successfully continue our mission.
Business Resource Groups
Our Business Resource Groups are voluntary, employee-initiated and employee-led groups that foster a diverse, inclusive workplace aligned with our mission, values and overall employee experience. The purpose of these groups is to help advance our diversity objectives and serve as a catalyst for our business strategy and growth.
Black Business Resource Group
Disability Alliance Business Resource Group
Military Business Resource Group
Pride (LGBTQ+) Business Resource Group
ULatino Business Resource Group
UL Solutions Parents Business Resource Group
Women in Leadership Business Resource Group
Young Professionals Business Resource Group
Diversity and Inclusion Councils
Our Diversity + Inclusion strategy is a top-down bottom-up approach and the councils represent this framework:
Diversity + Inclusion Executive Council - The executive council serves as a guiding coalition and governing body supporting the Diversity + Inclusion strategy. This council is comprised of senior leaders representing various divisions, functions and regions. 
Diversity + Inclusion Leadership Council - The leadership council serves as the voice of the employee and aligns to the Diversity + Inclusion priorities, initiatives and programs. This council is comprised of representatives from our regional ambassadors and Business Resource Group co-chairs. 
UL Inclusion Promise
The UL Inclusion Promise is an internal commitment we encourage all UL colleagues to join in making our workplaces more inclusive. The promise is positioned to help drive inclusive behavior through our everyday interactions by sharing our time, talent and connection with people outside of our networks.
The promise enhances our employee experience, breaks barriers and silos and reinforces understanding of our business and productivity for customer success.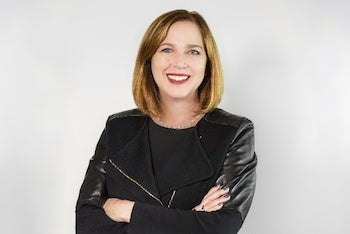 Jenny Scanlon
UL Solutions President
"As we begin the second decade of the 21st century, embracing diversity and inclusion is a business requirement. Inspired by our employees who conceived and organized our annual Diversity + Inclusion Leadership Summit three years ago, UL Solutions has found that there is always an opportunity to do more. This year we launched the UL Inclusion Promise, empowering all our colleagues to commit to take action in making our workplace more inclusive around the globe. We know that we cannot be a great organization if we leave out any of the world's thinkers."
We've committed to the following diversity, equity and inclusion pledges:
To further our commitment to Diversity and Inclusion, our CEO has also become a signatory of the following CEO Equity Pledges. By participating in these pledges, we will reinforce UL Solutions' commitment to equality and actualizing an inclusive culture for our colleagues, partners and customers.