The Energy & Power Technologies Division hazardous locations (HazLoc) Northbrook laboratory was featured on WTTW "Chicago Tonight" on July 15th. Milan Dotlich, vice president, Europe and the Americas, Ken Boyce, PDE, and Bill Hoffman, laboratory leader, spoke with Chicago Tonight's Nick Blumberg about the significance of this lab expansion in today's ever-changing market place.
As hazardous locations includes oil and gas, food, pharmaceuticals, transportation and more, it is also now making an impact on other emerging industries including plant oil extraction. As the legal cannabis and cannabidiol (CBD) industry is expected to see continued growth, explosions and fires at processing facilities are a growing concern. We offer testing and safety certification of plant oil extraction equipment to help customers mitigate risk during the production process.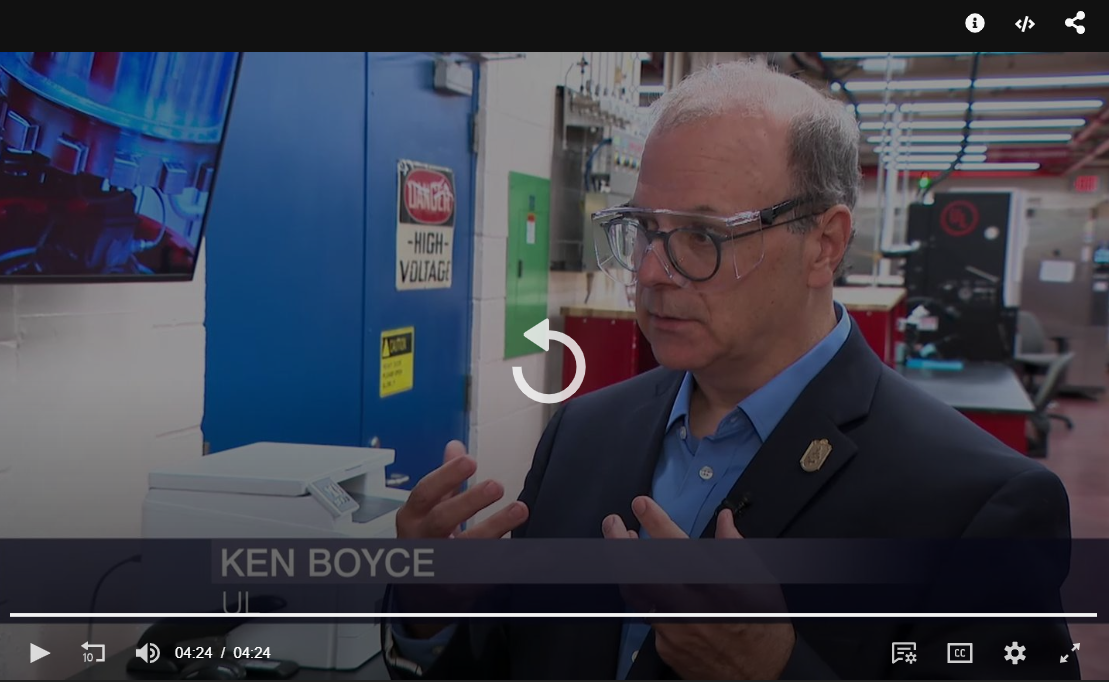 Click to watch the video on WTTW "Chicago Tonight"
Watch the segment and read the accompanying article 
View our brochure for more information on how UL can help the legal cannabis industry. "Streamline key market access for the legal cannabis and cannabidiol (CBD) industry".