再生料含量与生态标签
由于绿色环保产品广受欢迎,"生态标签"的使用越来越多,从而导致真正对环境有益的产品与非环保产品难以区分开来。通过严格的科学分析,我们可帮助您向市场证明您的产品确实符合环保声明而没有"漂绿"行为,使您能够快速提高可信度并在竞争激烈的市场中占据显著优势。
环保声明验证标志
UL 环保声明验证标志可让您充满信心地向消费者展示您在回收方面所做的努力。在鱼目混珠的环保产品市场中,这将为您创造出显著优势。再生料含量不仅体现出供应链的高效性和真实性,而且可以彰显您对环保所做的承诺。
优势 
通过我们的再生料含量验证也意味着您的产品可以:
增加 LEED® 得分,引起设计师的关注并推动市场对您产品的需求
在包装和营销材料上展示 UL 环保声明验证标志
在 UL SPOT 上展示,这是可让购买者甄别环保产品的免费在线工具
UL 2809
按照 UL 2809 再生料含量环保声明验证程序 (ECVP),UL Solutions 可评估产品中的再生料含量,其中包括:
消费后再生料
消费前(工业用后)再生料
闭环再生料
再生料总含量
为何选择 UL Solutions 提供的再生料含量解决方案
在全球安全和标准领域内占据领先地位
在第三方产品安全和标准制定领域内,我们是世界最受信赖的公司之一,可帮助您在竞争激烈的环保产品市场中快速提高可信度。这意味着,消费者信任您所宣称的产品环保声明。在未经证实的可持续发展声明泛滥的形势下,这有重大意义,可让您脱颖而出。
环境责任
更重要的是,我们的服务可为您提供所需的知识和资源,将您的环境管理工作转化为真正的市场领导力。您将能够以更环保的方式打造更好的产品,同时可让您的客户做出更明智、更环保的购买决策。
相关标准
Benefits
There are several benefits associated with the Mark, including:
Recognition in industry and governmental green purchasing policies, raising visibility among key stakeholders and driving marketplace demand for your products.
Ability to display the UL Environmental Claim Validation Mark, a globally recognized Mark on your packaging and marketing materials.
Inclusion on the UL SPOT database, a complimentary online tool that allows purchasers to identify products with sustainable attributes certified by an independent third party.
We can validate these product categories and others for recycled content:
Why UL Solutions?
As one of the world's most trusted names in third-party product safety and standards development, we can help you gain instant credibility in a competitive, green marketplace. Credibility means that consumers will trust you when you say that your products are as ecofriendly as you say they are. In a landscape flooded with unsubstantiated sustainability claims, that's a big deal — it can set you apart from the pack. Even more so, our services can give you the knowledge and resources needed to transform your environmental stewardship efforts into true market leadership. You'll be empowered to create better products in a more environmentally responsible way while simultaneously enabling your customers to make smarter, more environmentally preferable purchasing decisions.
By evaluating products to UL 2809, Environmental Claim Validation Procedure (ECVP) for Recycled Content, UL Solutions can validate the amount of recycled content in your products including: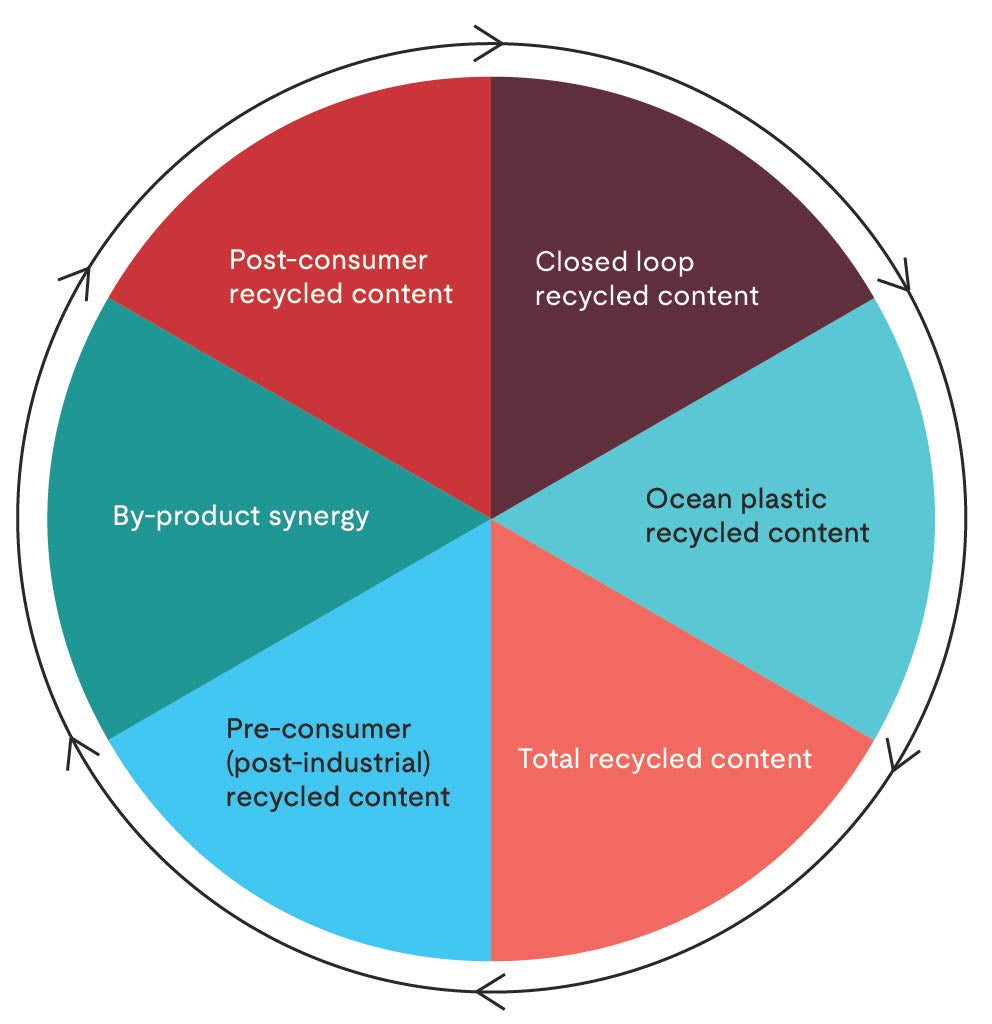 Standards
Recycled content validation
509.39 KB