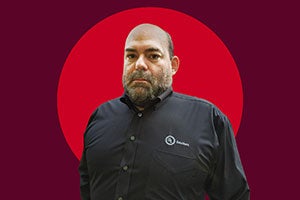 Chris Mobley joined UL Solutions as a lead regulatory engineer in the Codes and Regulatory Services (CARS) department in December 2022. He is responsible for the UL Solutions regulatory efforts serving the building, plumbing, mechanical and fuel-gas (PMG) sector and interacting with the International Code Council (ICC) and National Fire Protection Association (NFPA) on code development activities. 
Mobley provides code expertise and standards-related guidance to regulatory authorities, manufacturers, designers and contractors on building and PMG code-related topics. He will also support code-based advisory services for UL Solutions customers and local municipalities. 
Mobley began his engineering career at UL Solutions in 1998 as a project handler evaluating various products, including industrial control equipment, power distribution equipment, appliance controls, pool and spa equipment, and functional safety products. He also conducted several new and innovative product investigations and helped establish the UL Solutions evaluation and certification programs for watt-hour meters.
In 2005, Mobley went to work at a global manufacturer of water heaters, air conditioners, furnaces and heating, ventilation and air conditioning (HVAC) systems for residential and commercial applications) as engineering manager for the service parts and aftermarket products division. In this role, he developed industry knowledge of HVAC and water heating products and systems and gained expertise in HVAC equipment manufacturing and product research and development processes. He also led software development and process improvement initiatives.
Mobley is a graduate of Clemson University with a Bachelor of Science in electrical engineering (BSEE) degree.
For more information related to product or system listing (certification) from UL Solutions, please contact ULRegulatoryServices@ul.com.