Learn more about product chemical emissions
Discover the benefits and strategic advantages of achieving UL GREENGUARD certification for your products.
The majority of everyday chemical exposure to humans occurs incidentally through the air we breathe in our homes, workplaces and other indoor environments.
The airborne chemicals that cause this exposure are commonly referred to as volatile organic compounds (VOCs), and many are byproducts of the manufacturing and maintenance of building materials, interior furnishings, cleaning products and personal care products.
The U.S. Environmental Protection Agency (EPA) and other researchers have conducted studies and determined that VOCs are common in indoor environments and that indoor VOC levels may be 1,000-2,000 times higher than outdoor levels.
VOCs and product chemical emissions
Studies1 show there may be anywhere from 50 to several hundred individual VOCs circulating in indoor air at any time. Some of these compounds may produce noticeable odors at low levels, but many have no discernable smell. Numerous VOCs are known irritants and can cause headaches, dizziness, or eye, nose and throat irritation when in high levels.
Long-term human exposure to certain VOCs may lead to chronic diseases or cancer. Because of these factors, it is increasingly apparent that the products we use to build and furnish our indoor environments can have a significant impact on indoor air pollution levels.
Reference
World Health Organization: https://www.euro.who.int/__data/assets/pdf_file/0010/156970/euro_series_78.pdf
Importance of indoor air quality
In today's marketplace, consumers are aware of these issues and actively seek products that contribute to healthier indoor environments. People understand that human health and the environment are paramount. These growing concerns make indoor air quality (IAQ) a priority in their purchasing and lifestyle choices.
Showcase your commitment to healthier indoor environments
Manufacturers and retailers choose UL GREENGUARD Certified products to appeal to health-conscious consumers and grow their share of U.S. and global markets. Our UL GREENGUARD certification program has established testing methods and emissions limits for a variety of product groups, including:
The UL GREENGUARD Mark
The UL GREENGUARD Mark denotes that representative samples of a particular product have undergone rigorous scientific testing to meet stringent chemical emissions requirements.
This certification gives manufacturers and retailers a distinct competitive advantage in the marketplace, demonstrating their commitment to consumers and the environment.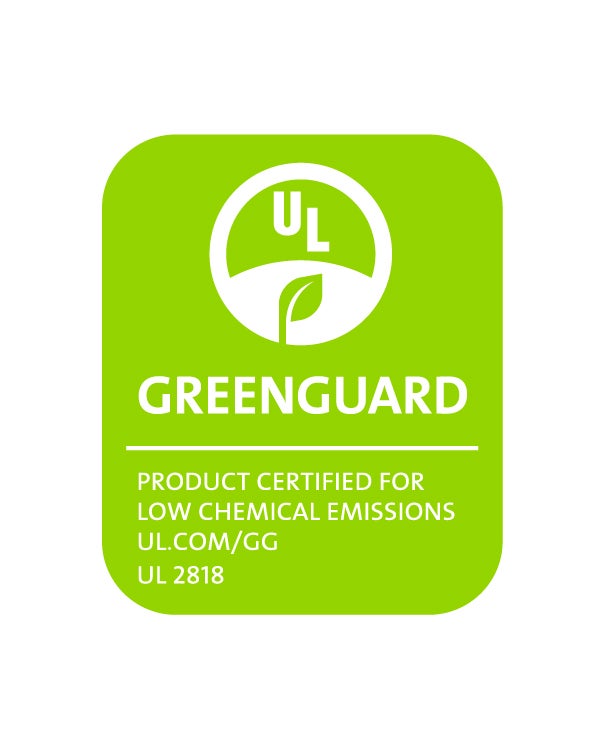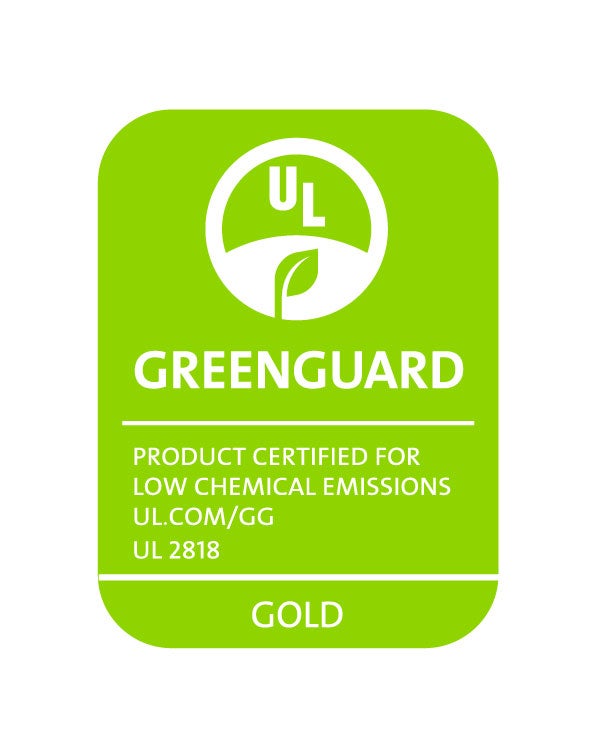 Find UL GREENGUARD Certified products
Discover more than 80,000 UL GREENGUARD Certified products on our SPOT® product database.
Watch now: UL GREENGUARD Certification
UL GREENGUARD Certification is the No. 1 testing program for products built to contribute to cleaner, healthier indoor air.
Contact us to discuss your company's specific needs and discover the advantages of effectively showcasing your commitment to healthier indoor environments with UL GREENGUARD Certification.