Overview
We offer certification for personal flotation devices (PFDs) in accordance with various certification standards in the U.S., Canada and Europe. In order to meet federal carriage requirements in the U.S. and Canada, we work with the United States Coast Guard (USCG) and Transport Canada (TC) to approve devices that are intended to be used on both commercial and recreational vessels. These include life jackets, vests, seat cushions, deck suits and other types of flotation devices.
We are an accepted independent testing laboratory for PFDs in accordance with the U.S. Code of Federal Regulations (CFR), 46 CFR. We're also an accredited Notified Body and International Laboratory Accreditation Cooperation (ILAC)-accredited test house for Personal Protective Equipment Directive for life jackets, buoyancy aids and immersion suits. Additionally, we're an accredited Notified Body and ILAC-accredited test house for the Marine Equipment Directive for Europe for life jackets, life buoys, immersion suits and thermal aids.
If your needs extend beyond our certification services, we provide research-only testing and Verification claims testing as well.
Benefits
We are the leading choice for flotation device certifications in the U.S. and Canada. Since we are able to offer European certification as well, we can provide multiple certifications at the same time, for the same device. The permittance of receiving multiple certifications at the same time leads to:
Reduced costs
Expedited time to market
A simplified updating process for product upgrades
Why UL
We are committed to helping you navigate the complex world of PFD testing. We understand that you don't just do business in the U.S., which is why we're an accredited certification body for multiple regulatory agencies around the world, helping get your products certified in the U.S., Canada and Europe. By providing multiple certifications at the same time, our testing solutions enhance process efficiency and reduce testing cycles, helping ensure that you make the most of your time and budget with us.
Additionally, our deep expertise in this area enables our dedicated PFD team to deliver exceptional, knowledge-based customer service that is unparalleled in the industry. You can trust that we'll work closely with you and your team to help ensure a smooth and efficient certification process. Working with us, you can be confident that your flotation devices will be tested and certified to the highest standards and that our team will be ready to support you in any way you need.
Promote public safety by participating in North Carolina swim tests to help UL evaluate lifejackets.
Learn more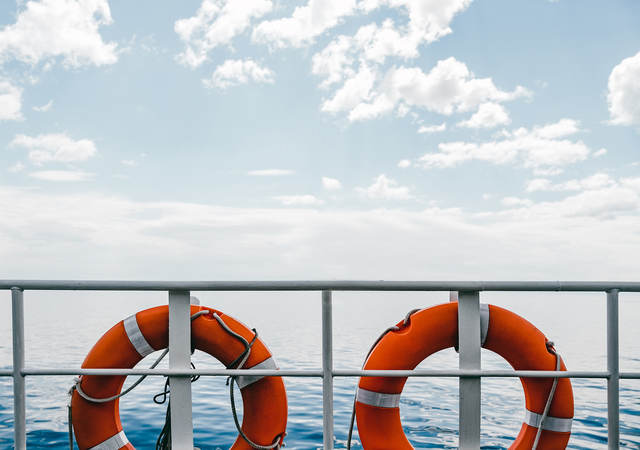 Scope of the Marine Equipment Directive
This webinar discusses the scope of the Marine Equipment Directive (MED) and serves to provide an introduction and brief overview of placing products on the EU market under the MED.
Learn more