Safety standards for audio/video (AV) and information and communication technology (ICT) equipment are shifting from legacy, prescriptive requirements to the latest hazard-based principles and requirements that emphasize safe design.
This interactive three-hour e-learning course provides the introduction needed to help AV and ICT equipment manufacturers — whether or not they are currently familiar with IEC 60065 (AV) and IEC 60950-1 (ITE) standards — begin to understand the latest requirements associated with IEC 62368-1.
Designed to build a solid foundation, the course explores the purpose and general structure of IEC 62368-1, the principles of safety as they relate to the standard, key clause structures and additional requirements for effectively designing to IEC 62368-1. 
Objectives:
Upon completion of this course, you should be able to:
Explain the drivers and purpose of the IEC 62368-1 standard
Explain the structure of the IEC 62368-1 standard
Describe the principles of safety of IEC 62368-1
Define the structure of clause 0 and explain how it relates to hazard-based safety engineering
Explain the significance of the principles of safety as it relates to the requirements of the standard
Describe clause 4 – general requirements
Describe the energy source classifications
This interactive and completely virtual training will include engaging e-learning modules, interactive activities and virtual training time with UL Solutions' experts.
Continuing education units (CEUs)
The International Association for Continuing Education and Training (IACET) authorizes our Knowledge Solutions to offer CEUs upon completion of this course. Contact your local jurisdiction for CEU recognition.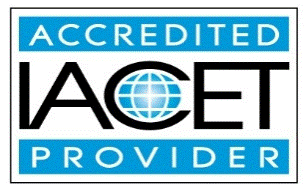 As an IACET Accredited Provider, our Knowledge Solutions offers IACET CEUs for its learning events that comply with the ANSI/IACET Continuing Education and Training Standard.