Overview
As global competition for water continues to increase, it can represent both risks and opportunities for your business. At UL, we like to focus on areas of opportunity, which is why we offer resources to help you incorporate a platform of water stewardship into your business practices. Implementing this type of environmental initiative can be leveraged to help you effectively manage brand reputation, ensure business continuity, and act as a driver for innovation.
Benefits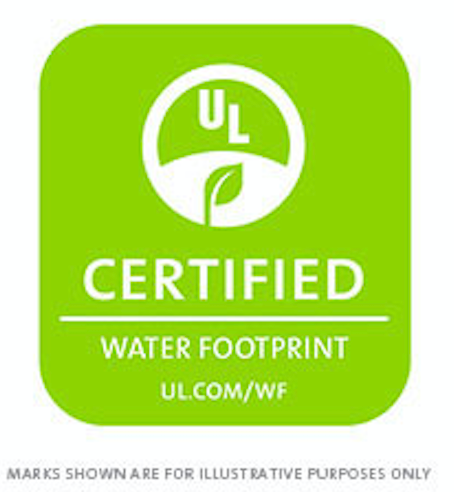 Specifically, a Water Footprint from UL, in accordance with International Organization for Standardization (ISO) 14046, is a comprehensive solution to better understand water-related impacts in an internationally consistent manner. It addresses the potential environmental impact(s) related to water that are associated with your product, process or organization.
Your organization can leverage a Water Footprint to:
Assess the magnitude of potential environmental impacts related to your water usage
Identify opportunities to reduce water-related impacts at various stages of your product, process or organization's life cycle
Facilitate your water efficiency, optimization of water management and strategic risk management related to water
Our Water Footprint is based on a Life Cycle Assessment (LCA) framework and identifies potential environmental impacts related to water, quantitative metrics related to water usage and quality, and includes relevant geographical and time-based considerations. The Water Footprint can be conducted and reported as a stand-alone assessment or as part of an LCA and/or Environmental Product Declaration (EPD).
Why UL
UL's Environmental and Sustainability certifications are recognized by buyers, building specifiers and purchasing organizations around the world. When your products receive one of our of Marks, consumers can be assured that the claims being made about those products have been tested and Verified to the most rigorous set of science-based standards. That's how we help you build confidence and trust in the marketplace and that's what will set you apart from the pack.