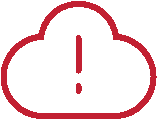 UL is offering expedited and remote support to deliver essentials services and support our customers. When allowed, we are using remote sample management, remote witnessing and video conferencing, virtual engineer and video witnessing testing, and 1:1 document reviews. 
Overview
At the core of modern healthcare is medical devices. With patients and caregivers always in mind, safety and regulatory compliance of healthcare products is of the utmost importance. As medical devices and their technologies continue to change, proper testing and regulation knowledge is pertinent.
Medical device testing and compliance
UL engineers focus on patient-centric issues through thorough device testing. Our services include lifecycle testing, custom healthcare product testing and regulatory testing for healthcare devices. These tests will examine products for:
Electrical safety
Electromagnetic compatibility (EMC)
Biological evaluation, microbiological tests and sterilization services
Cybersecurity
Interoperability
In addition, our global facilities offer risk management evaluations for these devices.
Regulatory compliance
As healthcare devices and technologies evolve, so does the regulatory landscape. Staying up to date with changing regulations can be extremely difficult. Our engineers operate worldwide and understand global regulations. UL's localized laboratories test to the appropriate standards to help keep products safe and ready for market. Some of these standards include
UL 2900 Series of Standards
IEC 61010 Series of Standards
IEC/AAMI 60601 Series of Standards
ISO 14971 Series of Standards
Learn about our expert service
Our engineers and technicians specialize in medical devices safety and testing. Their expertise in the healthcare industry will help you to understand the proper certification requirements and testing methods for your healthcare products. For more information on UL's testing services, visit our Medtech page to view our scope of services and capabilities.
Benefits
Our global reach and local presence allow us to deliver innovative, customized solutions to streamline testing and simplify the certification process.
We can tailor the testing to your own specifications, as well as offer expert advice to help ensure the most efficient use of your time and budget. Leveraging our expertise can help you avoid costly errors and help increase speed-to-market.
Why UL
We operate in more than 100 countries, and our reports and certifications are recognized and accepted around the world.
Our knowledge of global standards and regulatory requirements covers many markets and authorities including the U.S. Food and Drug Administration, Korean Ministry of Food and Drug Safety, European Union (EU) In-Vitro Diagnostic Devices and EU Medical Devices Directive.
Our automated facilities for efficient EMC compliance testing services help you meet your speed-to-market needs.
We deliver tailored testing solutions, using software automation to enhance process efficiency, analyze results and reduce testing cycles.
Our engineers work with standards committees, such as Association for the Advancement of Medical Instrumentation, American National Standards Institute and government bodies.